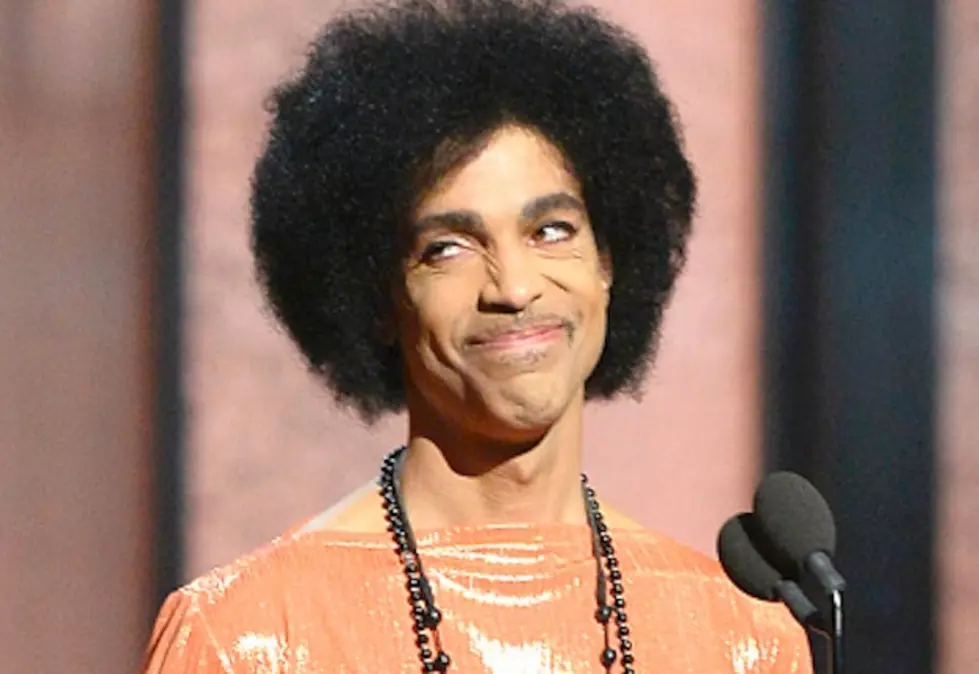 Here's What Went Wrong at 2015 Grammy Awards
Kevork Djansezian, Getty Images
Music's biggest night or music's biggest snooze fest? The 2015 Grammy Awards were a night to remember, but not necessarily for the right reasons. For hip-hop heads (or really, anyone born after the year 1980), the annual awards ceremony was fraught with its fair share of side eye-inducing lows.
Rap and hip-hop suffered the worst, being overtly shut out from the main stage. There was no actual rapping last night, aside from Common, who performed dead last (by the way, Pharrell singing 'Happy' and Kanye West's Auto-Tune singing on 'Only One' is not rap). Nicki Minaj had to share air time with Miley Cyrus to present Madonna's performance and rappers didn't get much face time -- Rick Ross was panned to once in the audience, but if you blinked, you missed the slim boss.
Adding insult to injury, Eminem and Kendrick Lamar won major awards relegated to the show's pre-telecast, which is a nice word in Grammy-speak for "awards that aren't important enough for live television so we air them while the red carpet is going on." If an award is given and no one sees it, does it even exist? Em took home Best Rap Album for 'The Marshall Mathers LP 2' and Best Rap/Sung Collaboration for 'Monster,' while K. Dot won Best Rap Performance and Best Rap Song for 'i.' Interestingly, neither attended; perhaps a nod to all the rappers who have historically boycotted the ceremony for this exact reason.
Beyonce, a perennial Grammy favorite, took home three awards -- Best R&B Song and Best R&B Performance for 'Drunk in Love' and Best Surround Sound Album for her self-titled project -- but was surprisingly shut out of Album of the Year. The songstress' landmark self-titled project "broke the Internet" in 2013, before that was even a thing, but lost to Beck's 'Morning Phase' at the awards ceremony.
Without a single or major promo, the 'Beyonce' LP proved how a superstar with a loyal following can successfully release music, essentially changing the game for artists and labels in 2013 and beyond. Kanye wasn't having it and even winner Beck knew the Grammys got it wrong. "I thought she was going to win. Come on, she's Beyonce," he said following the event. It's Macklemore and Kendrick all over again, kiddos.
Even those who won awards were jerked around. Acceptance speeches, including Pharrell winning Best Pop Solo Performance for 'Happy,' were cut off mid-sentence. "I'm not gonna make this awkward and long," he prefaced. Sorry, Skateboard P, we're not gonna let you finish. Cut to the wrap-it-up music. What's funny is that Pharrell was thanking his record label and the Grammy Academy when he was cut off. Shouldn't the Grammys support an artist who actually likes them? Apparently, not. Get packing, Pharrell.
So what did the Grammys do with all that extra time, you ask? Give it to the old heads. The Grammys have often struggled with staying relevant and Sunday night, it was clear that the struggle is very real. With AC/DC opening up the show, performances by Tom Jones, ELO and Tony Bennett and LL Cool J's old man jokes, it seemed like the average age of the Grammys was 67 years old.
I love some vintage music just as much as the next person and I believe that everyone should read up on their history and respect their elders, however, the Grammys should not be ripped from the latest issue of AARP magazine. When Recording Academy President Neil Portnow, Jennifer Hudson and One Republic's Ryan Tedder gave their spiel about supporting the "next generation" of artists, it was laughable. The next generation of artists aren't watching this show, their grandparents are.
Well, there you have it. What music's biggest night got wrong. Thankfully Beyonce being Beyonce, Prince serving up the ice cold shade and Kanye (almost) pulling a Kanye offered brief glimpses of entertainment in an otherwise boring night. So, when are the MTV Video Music Awards?
See 2015 Grammy Awards Red Carpet