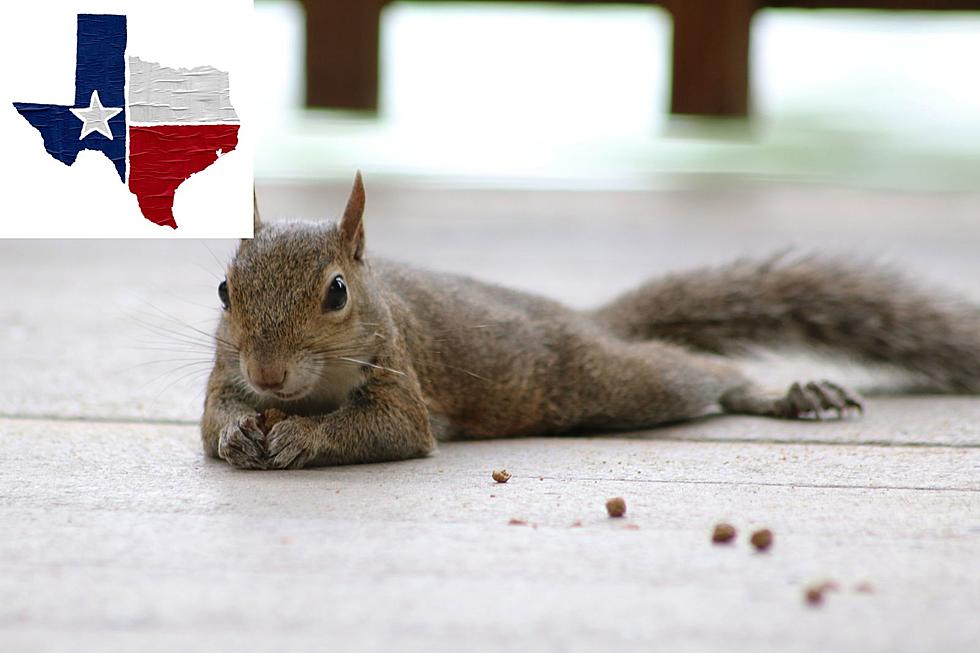 What Texans Need To Know When Squirrels Start 'Splooting'
Canva
All around the great state of Texas there have been captured moments of squirrels laying face down on their bellies and it's beginning to make Texans very concerned. This position that squirrels are being found in is called "splooting". Splooting means to lay flat on the stomach with a hind leg, stretched out behind the body, and when you see it up close, I must admit it was somewhat disturbing.
HAVE YOU NOTICED SQUIRRELS ACTING A LITTLE ODD IN TEXAS?
When I noticed a squirrel splooting recently, I instantly became very sad because I thought the squirrel could possibly be dying due to heat exhaustion, but that wasn't the case. According to My San Antonio, if you happen to see an animal in the splooting position, you shouldn't panic. The Washington Post describes splooting as another term for heat dumping.
WHY ARE SQUIRRELS SPLOOTING ALL OVER THE GREAT STATE OF TEXAS?
Squirrels perform this particular procedure to reduce body heat on cool surfaces, Veterinarians and animal experts say that animals find their selves in this position to avoid the heat as much as possible. If I'm being honest with you, I support anything that would cool me down so maybe I should start splooting in this Texas heat. So keep in mind Texas if you happen to see a squirrel in the face-down position he or she is just trying to keep cool and beat the heat this summer.
Here Are 10 Exotic Animals You Can Have As Pets in Texas
If you like to walk on the wild side with a fuzzy (or scaly) buddy, here are 10 animals you wouldn't think you can own in Texas, but you totally can. Remember, though: Just because you CAN do something doesn't mean you SHOULD.
50 Texas-Inspired Pet Names That Are Way Too Adorable
Inspired by a friend
Chantel in Maine
, we made a list of Texas-themed names that would be perfect for fur babies in the Lone Star State. Because it's Texas, and everything has to be bigger, we went for 50 instead of 40. Do you have ideas for Texasy pet names that we missed? Tap the Chat button in our
free app
to let us know.
Beware Of The Deadliest Animals In Texas
Here are the top 10 deadliest animals in Texas, including one that might take you by surprise.