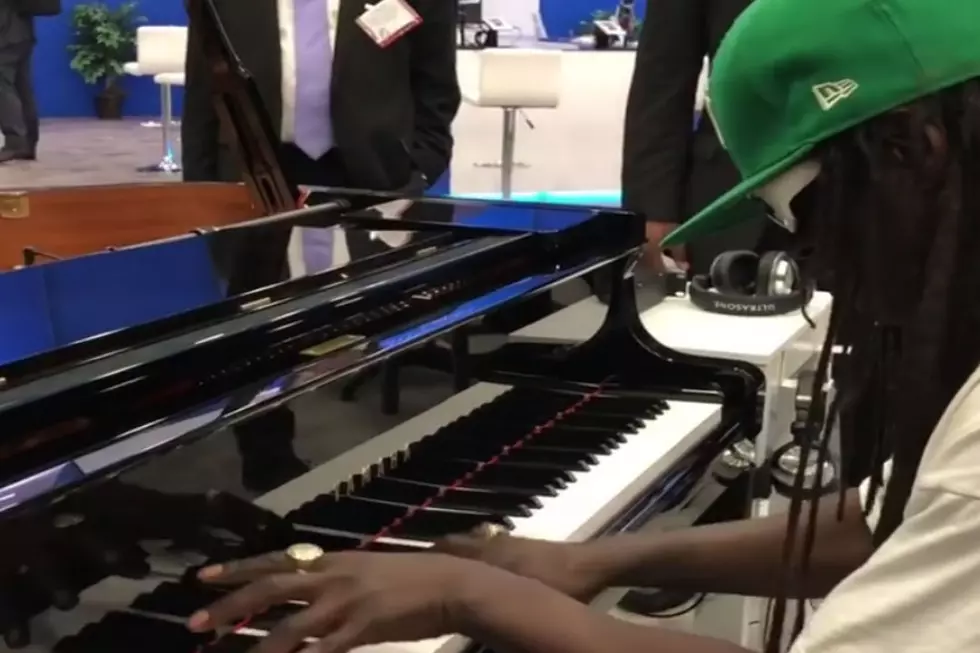 Watch Flavor Flav's Impressive Piano-Playing Skills
FlavorFlavOfficial via Instagram
Raise your hand if you knew Flavor Flav is ill on the piano. The Public Enemy member recently showed off his piano-playing skills at the National Association of Music Merchants Show in Anaheim, Calif., and we must admit, we are more than impressed.
The NAMM show is an annual convention, billed as "the world's largest trade-only event for the music products industry." Someone captured Flav on one of the pianos at the event tickling the ivories. Rocking a green fitted, dark shades and his signature clock, Flav let the surprised onlookers know what time it was by fingering a fancy tune while people looked on in amazement.
"For the haters," someone can be heard saying in the background. Flav is no slouch at all, playing a lovely instrumental without missing a beat. "Thanks for capturing this and sending it to me,, Fun day at #NAMM just messing around on the keys,, Becki, thanks for having me!" he captioned footage of the display posted on his Instagram account.
In other Flav-related news, the 58-year-old recently made the headlines after he was assaulted in Las Vegas at the South Point Casino. According to reports, police say the suspect, Ugandi Howard, accused Flav of disrespecting his mother and then started attacking the rapper.
Check out Flav's skills on the piano below.
See 60 Hip-Hop Albums Turning 20 in 2018