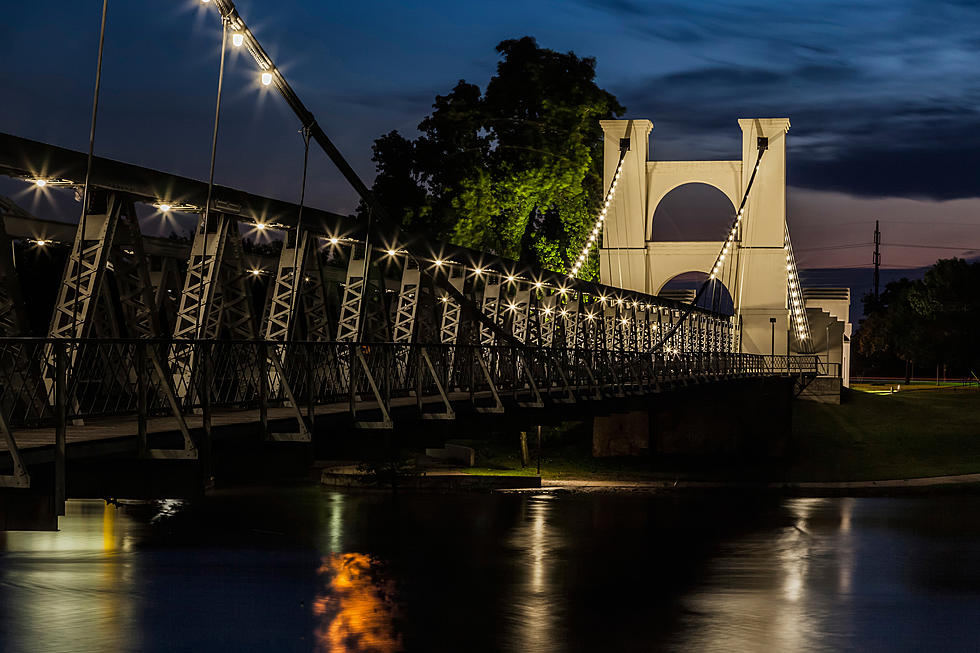 Waco Suspension Bridge to Close for Repairs
Getty Images/iStockphoto
Waco's iconic suspension bridge is set to close this week.
Waco is a growing city, and with the growth comes the need to update current infrastructure. We are already seeing the road construction in North Waco and Bellmeade as crews work on I-35, but there are other areas that need some work too.
KXXV Channel 25 reports that the suspension bridge, and surrounding areas will go through an 18 to 24 month rehabilitation project.
The project will see work done to the bridge as well as both Indian Springs Park and Martin Luther King Jr Park. Plus, there'll be work done on the Waco Riverwalk on both sides of the bridge and traffic lanes along University Parks Drive and Martin Luther King, Jr. Blvd.
Crews will be repairing and strengthening the bridge's foundations, towers, decking, and railings. Access to the Brazos River will still be available.
Follow the City of Waco's Facebook page for the groundbreaking ceremony, which is set for Thursday at 10am. The ceremony will also be available on the Waco City Cable Channel.
Did you know that according to The Texas State Historical Association, the Waco Suspension Bridge stretches 475 feet across the Brazos River and at the time that it was built, it was the longest single-span suspension bridge west of the Mississippi River? It officially opened on January 7, 1870 and cost either $135,000 or $141,000. Most say $135,000. You used to have to pay a toll to cross the bridge. The bridge opened to free crossing on September 1, 1889.
Enter your number to get our free mobile app
LOOK: Famous Historic Homes in Every State