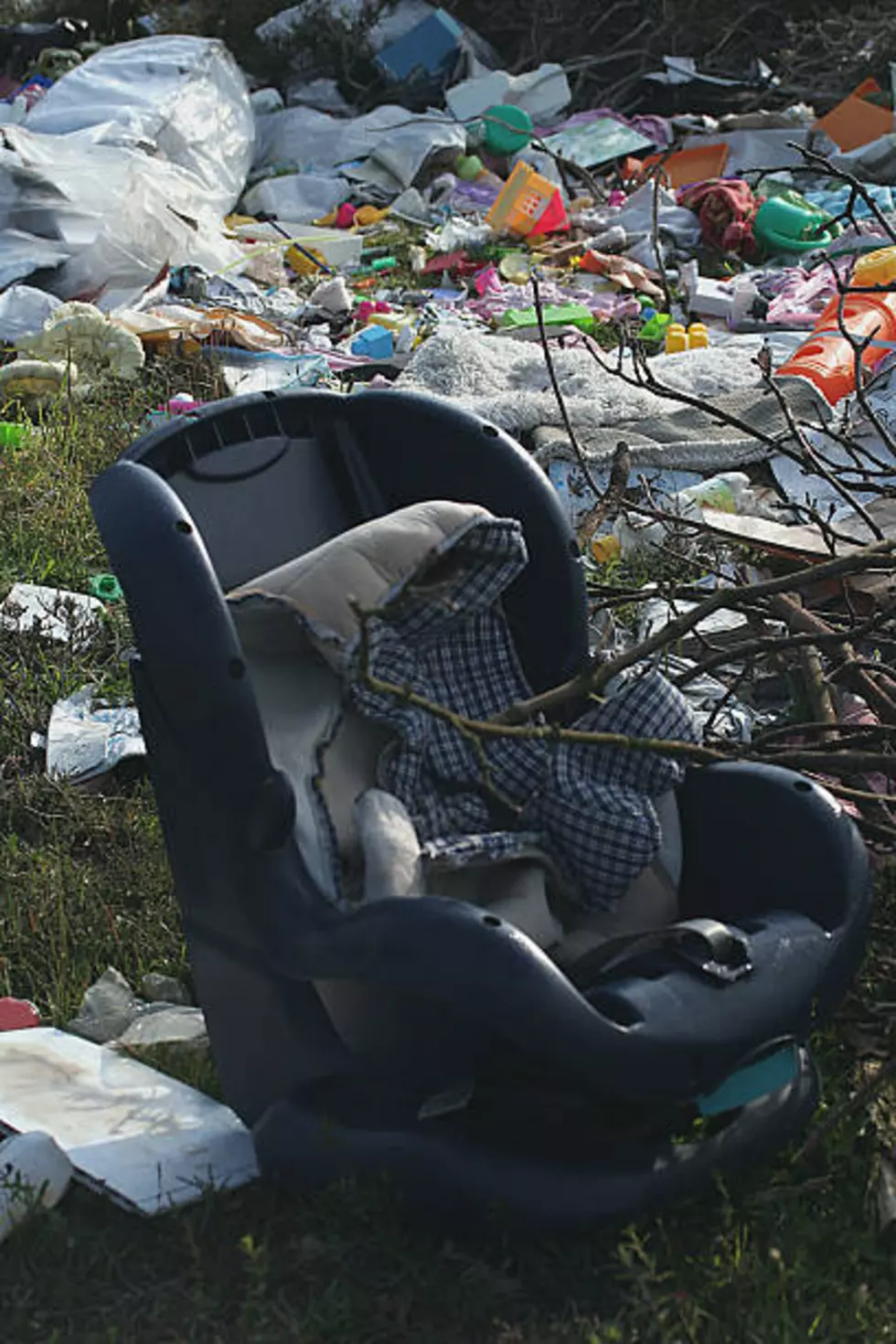 Tragic! An Innocent Baby Was Left In The Park In Killeen, Texas
Getty Images/iStockphoto
Earlier today in Killeen, Texas a private social media page was in an uproar behind a baby that was left at the Lions Park.
OPINIONS SPLIT ON MOTHER LEAVING BABY IN KILLEEN PARK
The child has not been identified as of yet, nor do we know who the mother is. My question for Central Texas is this: with talk of the possibility of new and stricter laws when it comes to women and their bodies, what should we think of a mother who gives up her baby? A lot of people are actually showing pity for the mother considering that the circumstances could be this is a teen who was not able to make the decisions of terminating the pregnancy or keeping the child.
TEXAS HAS A BABY MOSES LAW
I want to take this opportunity to remind anyone who may be in this situation of Texas' Safe Haven or "Baby Moses" law.
Under the law, a baby younger than 60 days and unharmed may be taken to any hospital, fire station, or EMS station in Texas if the mother feels that she cannot provide the child with proper care. It's best to leave the child with an employee at one of these places and give then any pertinent medical information so they can be sure to get the baby the care he or she may need, but you don't have to identify yourself, and you won't be prosecuted for abandonment or neglect.
You can find more information about the law here.
NOT EVERYONE WAS SYMPATHETIC
I've noticed a lot of followers of the page did not have sympathy for the mother given where she left her child, feeling it that it is completely reckless and that if the mother is found she should be held responsible for the situation. When I spoke to a follower who happened to be there, she had quoted said the following:
"My phone had died at the time we were at the park and I used another lady's phone to call the police. When police arrived no one was allowed to take pics and they cleared everyone away except me and the lady who called. We spoke to them and we followed to McLane Children's Hospital to talk to social workers. I was so worried and overwhelmed with emotion."
PRAYERS FOR THIS CHILD
Once we have more information on exactly what's going on we will definitely let all of Central Texas. Know our prayers are definitely here for the little one and we want to make sure that the baby is safe and well taken care of and most importantly sent to the proper authorities.
Let's Take a Tour of My Favorite House for Sale in Temple
Let's Take a Tour of My Favorite House for Sale in Temple
Let's Take a Tour of My Favorite House for Sale in Temple