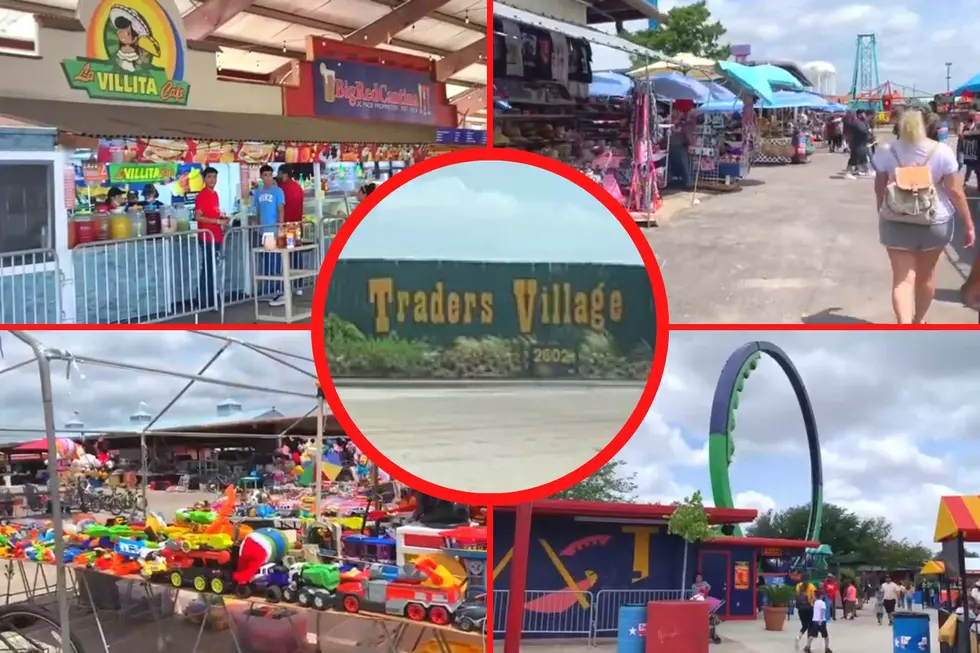 OMG! Have You Been To The Largest Flea Market In Texas?
CrisNurseTV, YouTube/Canva
I love spending my Saturdays traveling all over Texas thrifting, finding hidden gems, and most importantly visiting interesting flea markets. When going to the flea market, you can find so many amazing trinkets to take home, not to mention just the antiques and street food atmosphere are always a win in my book.
HERE IS THE BEST SUNDAY ACTIVITY SPOT FOR YOU AND YOUR FAMILY
Depending on which end of Texas you live in, you could find yourself traveling to the largest flea market in Texas.
According to Travel Maven, Traders Village actually has three different locations in Texas that have an antique thrifty atmosphere, fresh start vegetables, and fruits and electronics.
You'll find a Traders Village in Houston, San Antonio, and Dallas, and it is the perfect place to take you and your family on a nice Sunday afternoon, especially because Traders Village also has dozens of rides and entertainment options that you can find all through this massive flea market.
HOW LARGE IS THE LARGEST FLEA MARKET IN TEXAS?
Traders Village Grand Prairie is over 120 acres and it also features more than 3500 dealers every weekend, with over 3 million people stopping by each year to buy and bargain.
If you find yourself wanting to get that ultimate thrifty high, I suggest visiting Traders Village. This is the perfect Sunday activity for you and your family! Thrifting and family are always a sure yes in my family. We love to shop and check out antiques. Who doesn't?
Famous Cartoon Theme Vacation Spot You Must See In Texas
Central Texas Best Water Parks
10 Celebrities You May Not Know Are From Texas
These famous folks have roots right here in the Lone Star State.