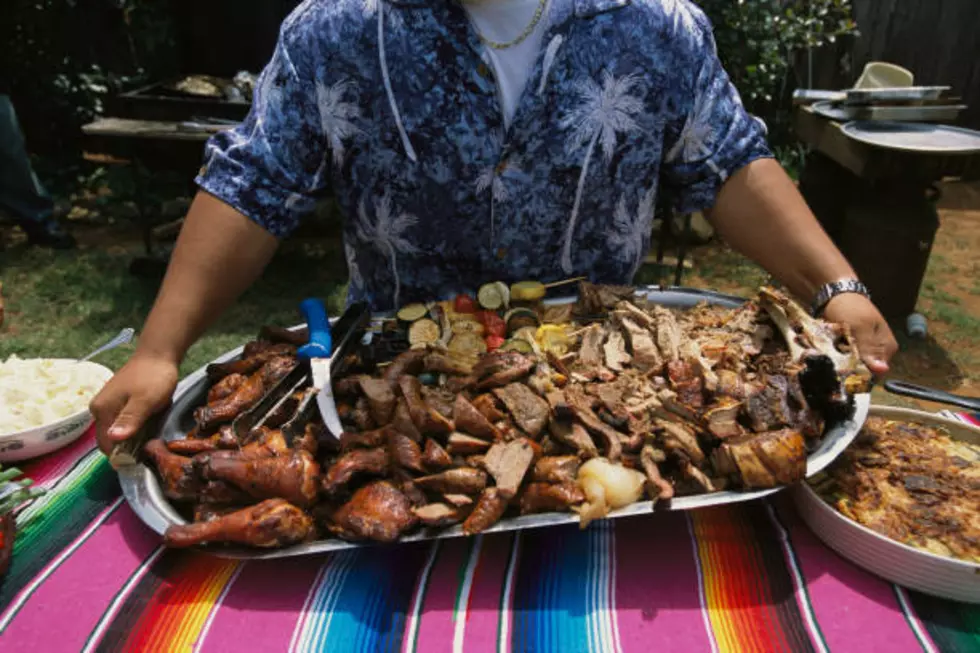 Central Texas Top 10 Must Have Sides For BBQs This Summer
Getty Images
The fourth of July is on the way, so you know what that means - it's time for Texas to get the grills out and get to barbecuing!
WHAT MAKES A BBQ REALLY A BBQ?
Now everybody knows the basics of what you need when it comes to putting things on the grill. I say, why not go all the way wit ribs, chicken, hotdogs, burgers, and maybe a couple of vegetables here and there? Hey, it's all about freedom and enjoying the bounty.
But the most important essential thing during the Fourth of July BBQ is, in my humble opinion,  the sides. If your sides are not crowd-pleasers, do us all a favor and throw the whole dish and the person who made it away!
WHAT IS GOOD BBQ WITHOUT DELICIOUS SIDES?
Yes, we are aware that all the assorted meats are the eyecatchers, but the real stars shine on the sides. There is nothing worse than going to a barbecue and taking the first big bite of rib, then scooping potato salad right after and it simply does not taste good at all. Total bummer.
THE SIDES ARE WHAT MAKE THE MEAL COMPLETE
To help you out, I put together a list of the mandatory sides to have if you're going to have a successful cookout this Independence Day.
Whether you're the host trying to do right by your guests or a guest aiming to impress, these are the essentials!
Central Texas Top 10 Must Have Sides For BBQ'S This Summer
Dream Eats: These Are 20 Restaurants We Really Want to Come to Killeen, Texas
Killeen, Texas 10 Most Missed Restaurants That We Wish Never Left
I asked the good people of Killeen, Texas to go down memory lane and tell me some of their favorite restaurants growing up that are no longer here. They are truly missed, but the memories live on. Did your favorite make the list? If not, let us know! Tap
our free app
and send us a message with the Chat feature.