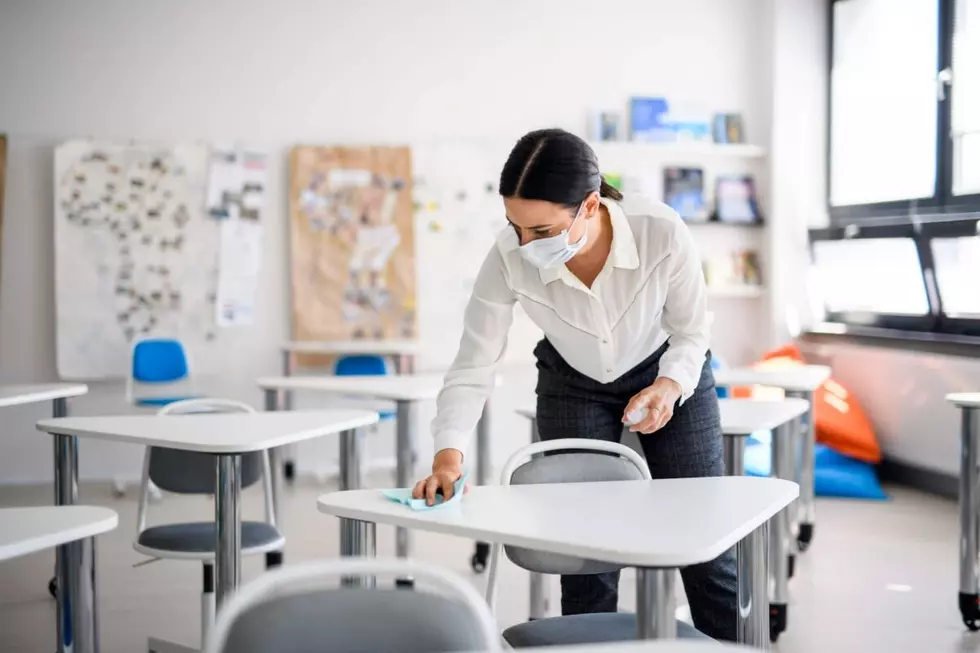 Temple ISD Plans to Vaccinate Its 450+ Employees
Shutterstock
Temple ISD is set to give its 450-plus employees the COVID-19 vaccine.
It seems odd that teachers weren't among the first to receive the vaccine, but now that they are eligible to get it, Temple ISD has laid out its plan to administer the vaccine to over 450 employees.
According to a report from KCEN, Temple ISD superintendent Dr. Bobby Ott recently said the district was in contact with the Bell County Public Health District following the announcement of expanded vaccine eligibility.
KCEN reports that Temple ISD was chosen as one of three local districts to receive 350 doses following cancelled appointments following Winter Storm Uri, and that starting March 24, 268 staff members can get their vaccine during a clinic at its administrative offices. The district will have 156 doses per week for six weeks.
Clinics are set to conclude on April 29 at which time more than half of the 1,300 Temple ISD staff members will be vaccinated.
About a week ago, a federal directive prompted Texas and other states to expand vaccine eligibility to people working in schools and child care operations. The goal is to get as many educators and child care workers as possible vaccinated (or at least given the first dose of vaccine) by the end of March.
The Texas Tribune reports that as of March 8, 7 million vaccine doses had been administered in Texas, with 4.5 million people receiving a single dose and 2.5 million people (about 8.5% of Texas' population) now fully vaccinated.
The Tribune's COVID-19 statistics page is worth checking out. They report that new cases of COVID-19, hospitalizations, and average new deaths have decreased, but we'll see what happens after the statewide mask mandate was lifted Wednesday.
US-105's Home Improvement Kick Starter Recommendations
READ ON: See the States Where People Live the Longest
Read on to learn the average life expectancy in each state.