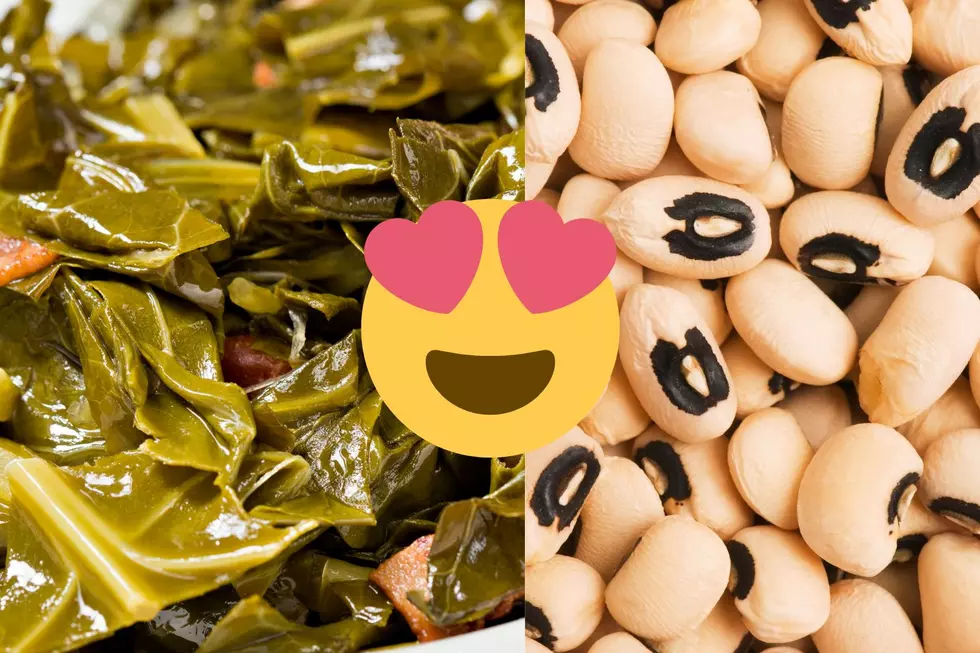 Stay Lucky Texas! Here Is Two Items Texas Eat To Gain Wealth For New Years
CANVA
New Year's is only in a couple of days in Central Texas.  I'm hoping that everybody not only has a prosperous year but also a successful and joyous one as well.
WHAT IS A SOUTHERN GOOD LUCK CHARM IN THE SOUTH?
A lot of people have made certain goals to make sure they will achieve the goals they have set for the 2023 year more money and success. I can't promise anyone more money or more success but what I can do is tell you there are two things here in the south that we believe will make sure all of your money dreams come true. Every year on New Year's Eve, Southerners make a big pot of Black Eyed Peas and a pot of collard greens or cabbage.
HAPPY NEW YEAR CENTRAL TEXAS
I know you're probably thinking to yourself, how will these ingredients help me with my money issues for the next year? Here in the south, we believe that collar greens represent the dollars you will receive for the next year and the Black Eyed Peas represent the pennies. I remember being a little girl on New Year's Day making sure I ate a big bowl of Collard greens and black-eyed peas with hot water cornbread. These traditions in my family and in the south have gone on for generations. One thing about the south, we're all about traditions and prosperity and I hope this recipe brings you both of those things this coming new year.
10 Easy Things to Grow In Your Texas Garden
Whether you're an amateur, novice, or pro, these plants are easy to grow in any Texas garden.
14 Texas Eats We Can't Live Without
That Time We Found Derelict War Planes Hidden in Temple