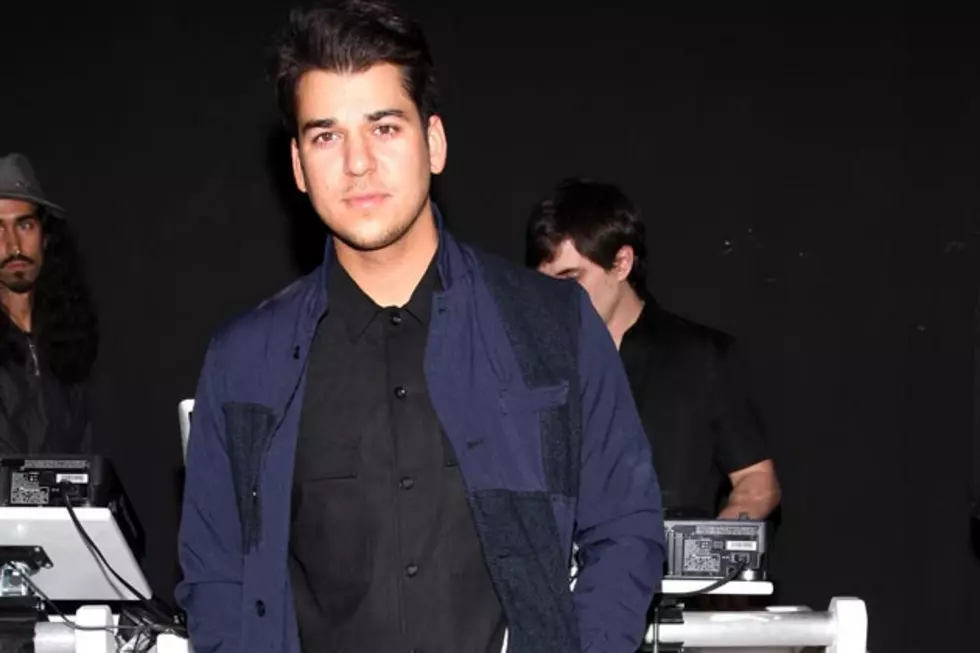 Rob Kardashian Seeking Treatment!
Paul Zimmerman, Getty Images
Rob Kardashian, the sole male child of Kris Jenner and only brother of Kourtney and Kim and Khloe and Kendall and Kylie, is reportedly seeking treatment for depression.
RadarOnline reports that Rob, 27, has been struggling with his issues for a while now and has sought help at The Meadows, a trauma and addiction treatment center nestled in Arizona. Selena Gomez spent some time at the facility at the top of the year, as well.
The report suggests that Rob has gained some weight, due to weed smoking and alcohol drinking, as well as from prescription cough syrup. Aw, poor Rob. We hope he is okay.
"Rob has been checked into The Meadows for about a month for substance-abuse issues," a source said.
The reality star, who is still referenced with his onetime lady love Rita Ora in media reports, given how ugly things got between them, was absent from the family's recent vacation to Thailand. Rumors suggested he had been spending time with his sister Khloe's wayward ex, Lamar Odom.
Kardashian has been laying low as of late and earlier this month, he posted a tweet about how much things hurt, which was swiftly deleted. He also wiped his Instagram account clean of photos. His social media feeds are not very active, which seems to suggest he is dealing with other things and doesn't have the time or the care to be social media friendly. We don't blame him.
Since the family's stock in trade is being out and about, furthering their profiles on social media and in the public eye, Rob has been a bit of a black sheep by retreating.
But something definitely feels up and we hope he gets the help he may need.
Khloe also posted a note on his birthday last month, offering some encouragement and support, further suggesting that Rob has been struggling.