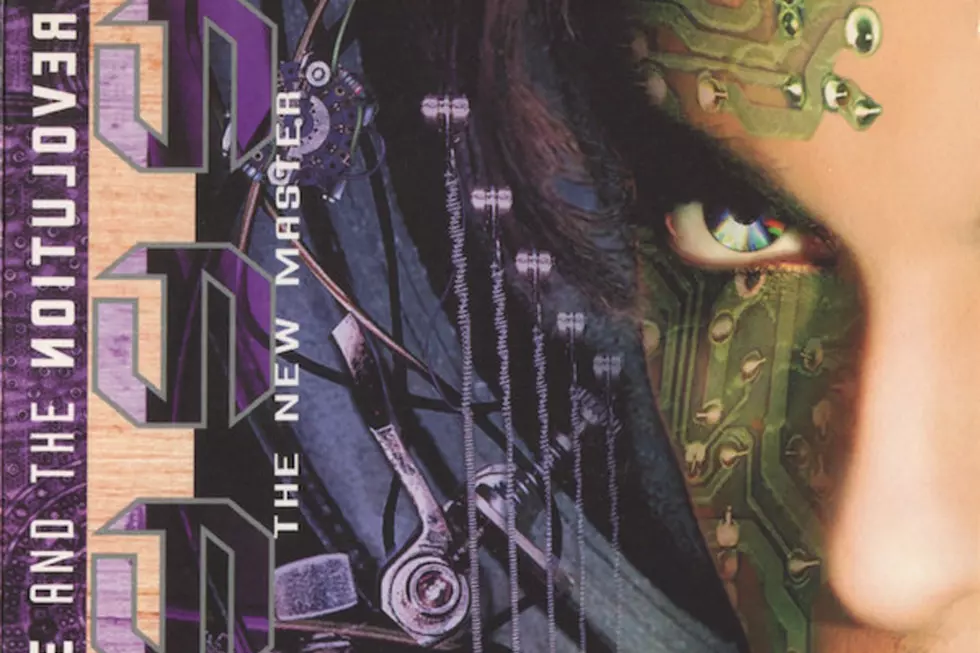 How Prince Tried to Re-Write His Past With '1999: The New Master'
NPG
Seventeen years after he originally released "1999," Prince re-recorded the track as the latest shot in a continuing battle to wrest control of his life's work from his former record label.
With Y2K hype already brewing, Warner Bros. reissued the 1982 hit single in early 1999. Although he had successfully fought to free himself from the label three years earlier, Prince remained frustrated by the fact that he didn't own his master recordings, and decided to take action.
So he recorded seven new versions of the song for an EP entitled 1999: The New Master.
"I wanted to buy my masters back from Warner Bros.," he told Paper Magazine in 1999. "They said no way. So I'm going to re-record them. All of them. […] Now you will have two catalogs with pretty much exactly the same music — except mine will be better — and you can either give your money to WB, the big company, or to NPG. You choose." (As of this writing, no other "new master" cuts have been officially released.)
Though it landed during Prince's "unpronounceable symbol" era, the package was issued Feb. 2, 1999 under the name "Prince and the Revolution" (with "Revolution" printed backwards, as it previously appeared on the original 1999 cover). And the track list only added to the confusion: There's a take called "Rosario: 1999" featuring synth pads that sound like "Little Red Corvette" and a politically charged spoken-word cameo from actress Rosario Dawson; elsewhere, there's an awkward a cappella version among cameos from New Power Generation collaborators Rosie Gaines, Doug E. Fresh and Larry Graham.
Unsurprisingly, the public preferred the original single. The "New Master" flatlined at No. 150 on the Billboard Hot 100, promoted with little fanfare and no music video. It probably didn't help the EP that it came out on Prince's own NPG Records, which he'd founded a few years prior following numerous public squabbles with his longtime label.
Prince recorded music at a famously feverish pace, but his contract stipulated he couldn't release more than one LP a year in keeping with the industry standard. The musician grew increasingly displeased with that arrangement.
"The music, for me, doesn't come on a schedule," he told The New York Times in 1996. "The main idea is not supposed to be, 'How many different ways can we sell it?' That's so far away from the true spirit of what music is."
After cutting ties with Warner in 1996 — titling his next project Emancipation as a nod to his liberated state of mind - Prince worked with a handful of new labels over the next two decades, claiming full ownership of the masters and releasing albums on his own timetable. And in 2014, he and Warner Bros. even came to a new deal, with Prince earning back his masters and agreeing to record two new LPs (2014's Plectrumelectrum and Art Official Age) for the company.
The tweaked "1999," regardless of quality, proved the importance of Prince's quest for independence. "Own your own masters," he told Paper, "or your masters will own you."
Who Played With Prince the Longest?