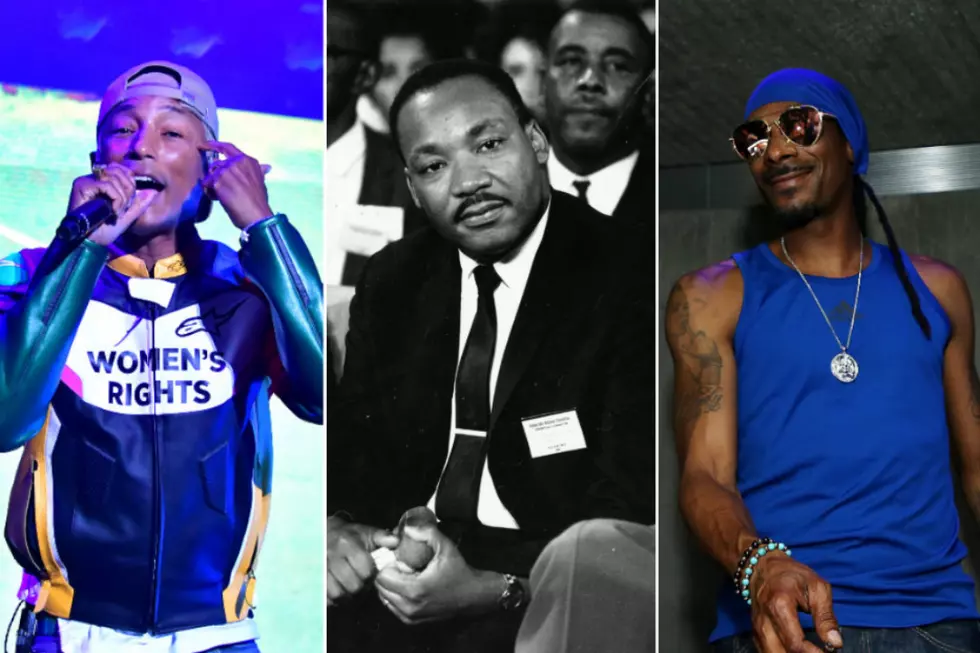 Pharrell, Snoop Dogg and More Celebrate 2019 Martin Luther King Jr. Day
Neilson Barnard / Keystone / Phillip Faraone, Getty Images (3)
Today (Jan. 21), we celebrate the life, dedication and accomplishments of Civil Rights icon Dr. Martin Luther King Jr. on his holiday.
A number of hip-hop artists have hopped on social media to honor MLK on his special day. Pharrell offered some words of wisdom from King in the form of a quote.
"'We must accept finite disappointment, but never lose infinite hope.' — Martin Luther King Jr. Honoring the doctor today #MLKDay," he wrote on Twitter.
The always Instagram-active Snoop Dogg made sure not to miss posting a photo of the Civil Rights leader in homage. Common started a Twitter thread full of MLK jewels including the quote, "'An individual has not started living until he can rise above the narrow confines of his individualistic concerns to the broader concerns of all humanity' Dr. King."
Dr. King's legacy continues to forge forward. Many in hip-hop have a strong knowledge of the reverend as evident in the number of times he's been name-dropped on rap tracks.
Ironically, we celebrate MLK Day during a time when the country is in civil unrest, with the government shutdown being a topic affecting many working-class citizens. On Saturday (Jan. 19), the 2019 Women's March took place in Washington D.C., with thousands gathering at the U.S. capital to peacefully protest women's rights and President Trump's implementation of the shutdown.