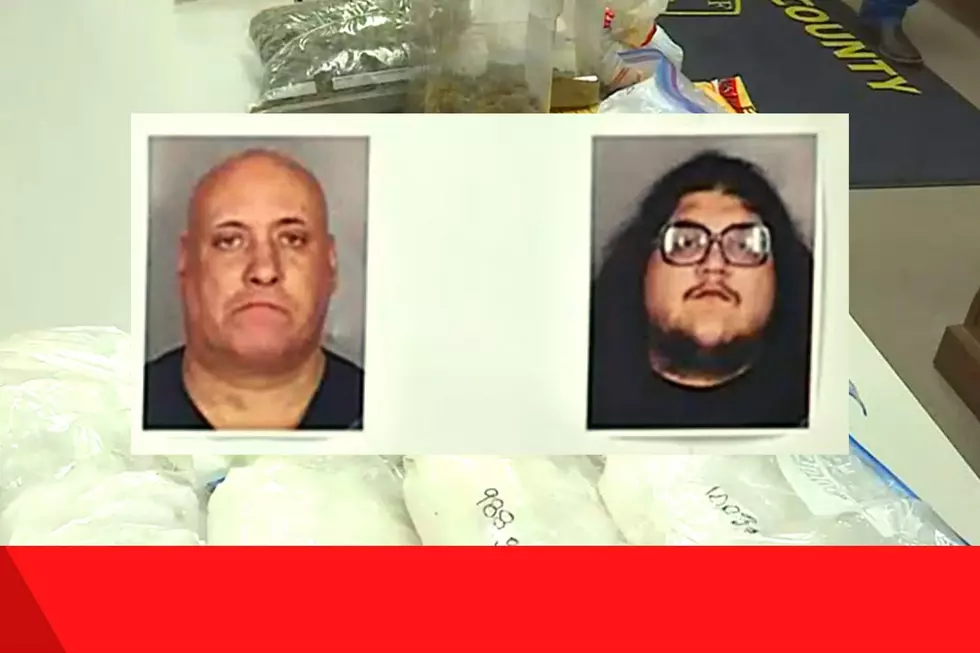 Nice Work! Meth Bust in Waco Said to be the County's Largest Ever
KWTX, Canva
McLennan County police have made what they are calling the "biggest meth bust" in county history after law enforcement arrested three people and seized more than $500,000 in meth.
Drug Bust
Our news partners at KWTX report that the "months-long operation" ended with the arrests of Abel Chavez, Allen Roberts, and Marvin Keith. All three are being held on drug charges after police found 38.5 pounds of methamphetamine, 26 ounces of marijuana, close to $18,000 in suspected drug proceeds, a Glock pistol, and an AR-15 style weapon.
Largest Drug Bust in McLennan County
McLennan County Sheriff Parnell McNamara said during a press conference on Monday, "It's the largest, that I'm aware of, methamphetamine bust, I don't remember this amount of meth being taken before, it's a huge amount. We knew there was a possibility there would be quite a bit of dope there, but that is a huge quantity of methamphetamine, so glad to get that off the street."
Charges Filed
Charges have been filed against three people in connection to the drug bust.
Abel Chavez has been charged with manufacture or delivery of a controlled substance, more than 400 grams, which is a first-degree felony. His bond was $50,000 and he has since bonded out.
Both Allen Roberts, and Marvin Keith are being charged with engaging in organized criminal activity which is a first-degree felony. Both men remain in custody and are currently being held on $250,000 bonds each.
Thanks to the efforts of the McLennan County Sheriff's Office for helping clean up the streets in Central Texas.
States Where Recreational Marijuana is Legal
A fun collection of facts and photos! Learn which states have legalized recreational marijuana and when, plus some weed facts you may have never known.
21 Texas Town Names Outsiders Can't Pronounce
Have you ever heard someone call Killeen "Kye-lean" or Salado "Salad-oh"? That's just the tip of the Texas mispronunciation iceberg. Here are the towns and cities most folks who didn't grow up in Texas don't have a clue how to pronounce.
Texas Crime Statistics By City
Check to see how crime compares in your city versus elsewhere.