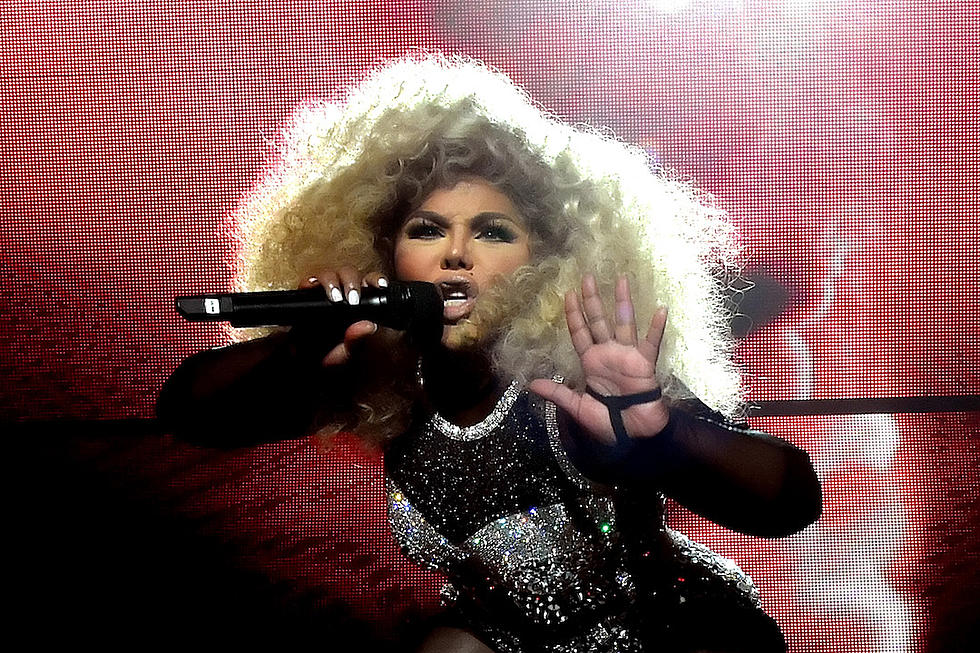 Lil' Kim Files for Bankruptcy
Kevin Winter, Getty Images
Lil' Kim has run into some financial issues and has reportedly filed for bankruptcy.
The Brooklyn rapper made the filing last month, according to TMZ. Kim claims she is over $4 million in debt, owing $2 million on a loan for her home in New Jersey and $1,845,451.74 in unpaid taxes. She also has a steep legal bill of $186,000 on the books. In the filing, Kim offered to pay $5,500 a month to settle her debts with creditors. She has another court date scheduled for next month.
The bankruptcy news comes on the heels of reports that the MC's Alpine, N.J. home was up for auction at a starting bid of $100. Valued at over $3 million, Kim originally bought the 6,000 square-foot home in 2002 for $2.3 million, but still reportedly owes nearly $1.9 million on the residence. In May 2017, a judge ruled that the 43-year-old was in default, which put the foreclosed home in the control of the Bergen County Prosecutor's Office, who put the home up for auction.
Kim hasn't put out an album in 13 years, with her last solo LP being The Naked Truth in 2005. However, she hasn't been sitting idle. In that time period since her last album dropped, she has put out four mixtapes and is currently working on he new LP. Her new single, "Spicy," features Fabolous. She premiered the track by performing the song while walking boxer Deontay Wilder to the ring for his big fight in March.
See 60 Hip-Hop Albums Turning 20 in 2018