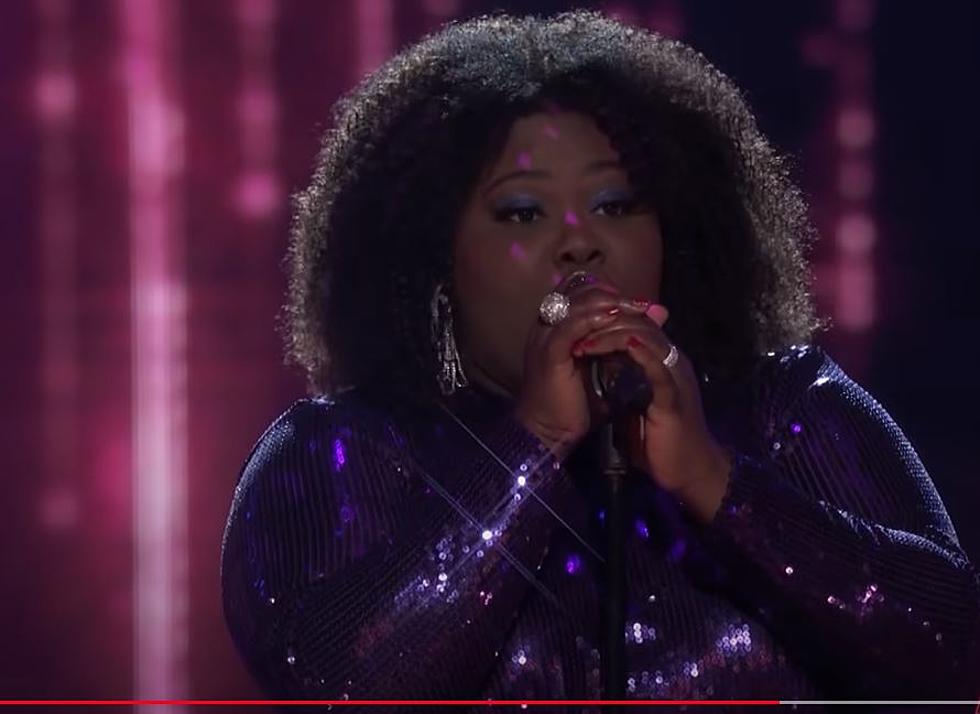 Killeen's Jershika Maple eased the pain with her amazing performance on hit show The Voice !
The Voice, Youtube
Yesterday night Jershika Maple who is a Killeen native song her butt off, serenading the crowd in the audience with "How do I ease the pain "by Lisa Fischer. Jershika came and showed the heck out, I say this every week but, I truly believe in my heart that this woman is going to win this whole competition especially if Central Texas and the nation continues to support her like we have been doing. She graced the stage yesterday in an elegant sequence purple dress, with her hair as big as her voice, and with all the sass and attitude.
She gave me the vibes of Legendary Icon the beautiful  Chaka Khan, just a diva who came to show up,  and shut it down and she did just that!
Literally, after Jershika finished her performance you could cut off your TV.  No one and I means no is messing with our hometown girl! I can only stress to all of Central Texas and the world included, that we have to continue to vote for Jershika Maple so she can bring a win home to Central Texas. This woman's talent is undeniable, you can tell every time she sings that even celebrity John legend and the talented Kelly Clarkson fall into a trans when watching Jershika perform. It's like she's a snake charmer, the woman's music is hypnotizing, she was born to be a star, she was born to definitely do this, so let's help her make it there!  Don't forget to vote.
Here is the link for the voting:
Female singers from Killeen you must know
Top 15 Under the Radar Cities in Texas
Texas is booming, and as more people move here, they'll be looking at areas like Austin or Houston to settle down. There are plenty of others places they ought to consider, though.
Using data from the U.S. Census Bureau, along with data about home sales and public school ratings,
Orchard
recently ranked and graded the Top 15 Under the Radar Cities in Texas.
These are unexpectedly good places to make a life for yourself and your family in the Lone Star State. Did your hometown make the list?
ELEMENTS: These are Earth, Wind, & Fire's Greatest Hits
Steve Harvey will host a special Easter Sunday Verzuz Battle between two legendary groups: Earth, Wind, & Fire and The Isley Brothers. As we prepare for what's sure to be a matchup for the ages, we're diving into each group's greatest hits and their enduring legacy. Below, we'll take a look at the absolute best of Earth, Wind, & Fire.