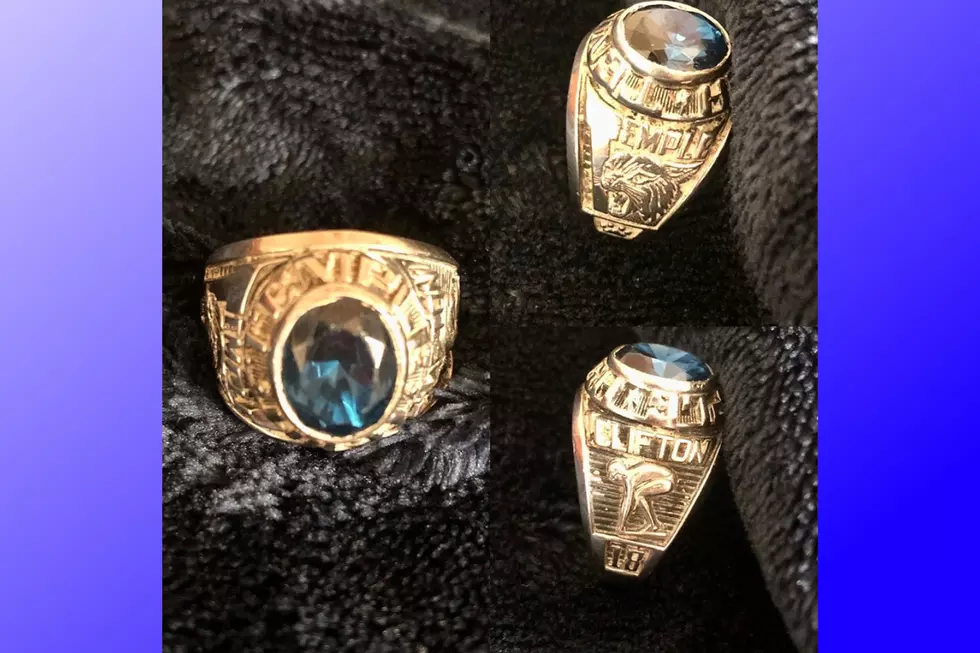 Killeen Woman Hoping to Find Owner of Temple High School Class Ring
Image Courtesy of Audrey Matte
UPDATE 9:33 PM: Audrey tells us the owner of the ring has contacted her. Thanks to everyone who shared this story and helped get the word out.
---
A Killeen woman is hoping to reunite this class ring with its owner after her daughter found it in Belton Lake last week.
In a Facebook post, Audrey Matte said the ring was found in the water. It's a Temple High School Class of 2018 ring with the name "Clifton" worked into it, along with the image of a diver. There's a blue stone in the center of the gold ring.
Audrey hopes the power of social media will get the word out quickly and help get the ring back on the finger it belongs to. If you recognize the ring or know who it might belong to, write her on Facebook. Even if you don't know who it belongs to, go ahead and share. The owner or their family might see your post and be able to get their heirloom back.
It'd be a shame to see the ring go unclaimed. It's clear that the owner is a diver whose time at Temple High was precious to them. Let's help spread the word and get this ring home.
---
---
Enter your number to get our free mobile app
Take a Look Inside the Most Expensive House for Sale in Belton