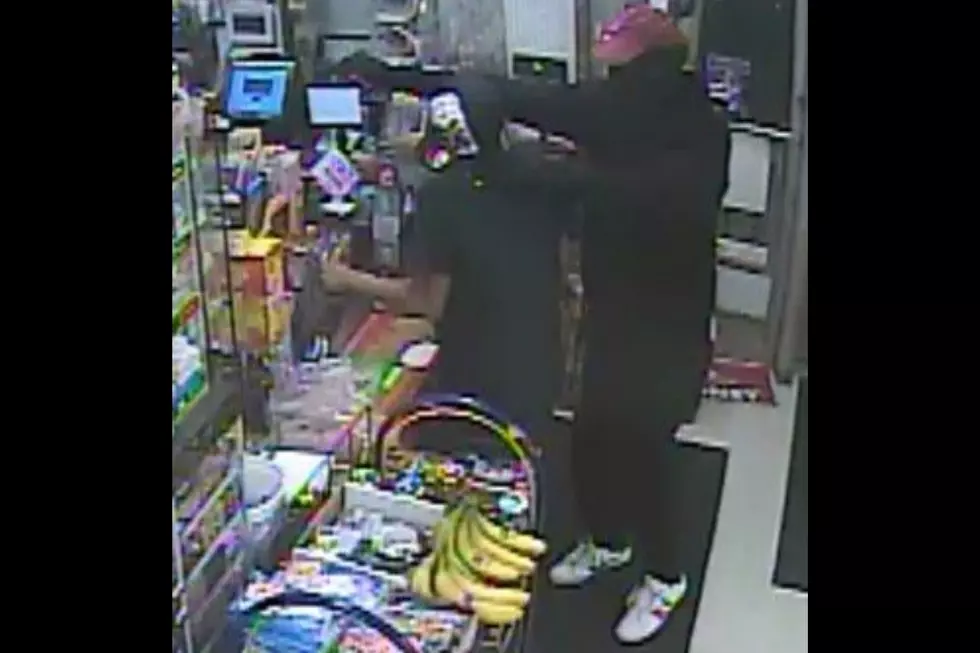 Killeen, Texas Police Asking For Help After Armed Robbery of Gas Station
KWTX, Killeen Police Department
Do you know anything about this crime? Police are asking for your help to find the man who robbed a gas station on the 3000 block of Lake Road in Killeen, Texas.
KWTX is reporting that a man with a handgun entered the gas station and demanded money at 12:01 a.m. on Wednesday, May 18th. The video below from the KPD Facebook page shows him grabbing the person who was paying at the counter, and continuing to hold the customer while demanding money from the clerk.
---
---
As soon as he was given the money he demanded, the suspect ran away from the gas station on foot, according to Killeen police. The suspect was armed with a semi-automatic handgun, and is described by police as a black male with a medium build, around six feet tall. The robber had a dark mask covering his mouth and nose, and was was wearing a red baseball cap, dark sweatshirt with a hood, black pants, and white shoes with a red and green pattern on the sides.
Bell County Crime Stoppers
Detectives are asking anyone who may have seen anything or has information about this aggravated robbery to contact Crime Stoppers at 254-526-TIPS (8477). You can also report a tip online at bellcountycrimestoppers.com.
You can also download the P3Tips App for IOS or Android and give an anonymous tip. All information is confidential and anonymous. If your tip leads to the arrest of the person or persons responsible, you could be eligible to receive a reward up to $1,000 in cash.
Texas 6 Most Wanted Fugitives
Take precaution and familiarize yourself with the following faces. These criminals are currently listed in the Texas 10 Most Wanted.
The Most Dangerous City in Texas for 2022 May Surprise You
According to FBI statistics
, Texas had
438
violent crimes and
2,562
property crimes per 100,000 residents as of this year. For every 100,000 residents, there are
224
police officers statewide.
Crime rates are expressed as the number of incidents per 100,000 people.
The Top 10 Worst Places to Live in Texas
While it's always a good idea to know about areas with the lowest crime rates and best recreational opportunities when you are looking for a place to live, it's also important to know which places to avoid. Even if you move to a neighborhood with a low crime rate, you could also be close to less safe communities.