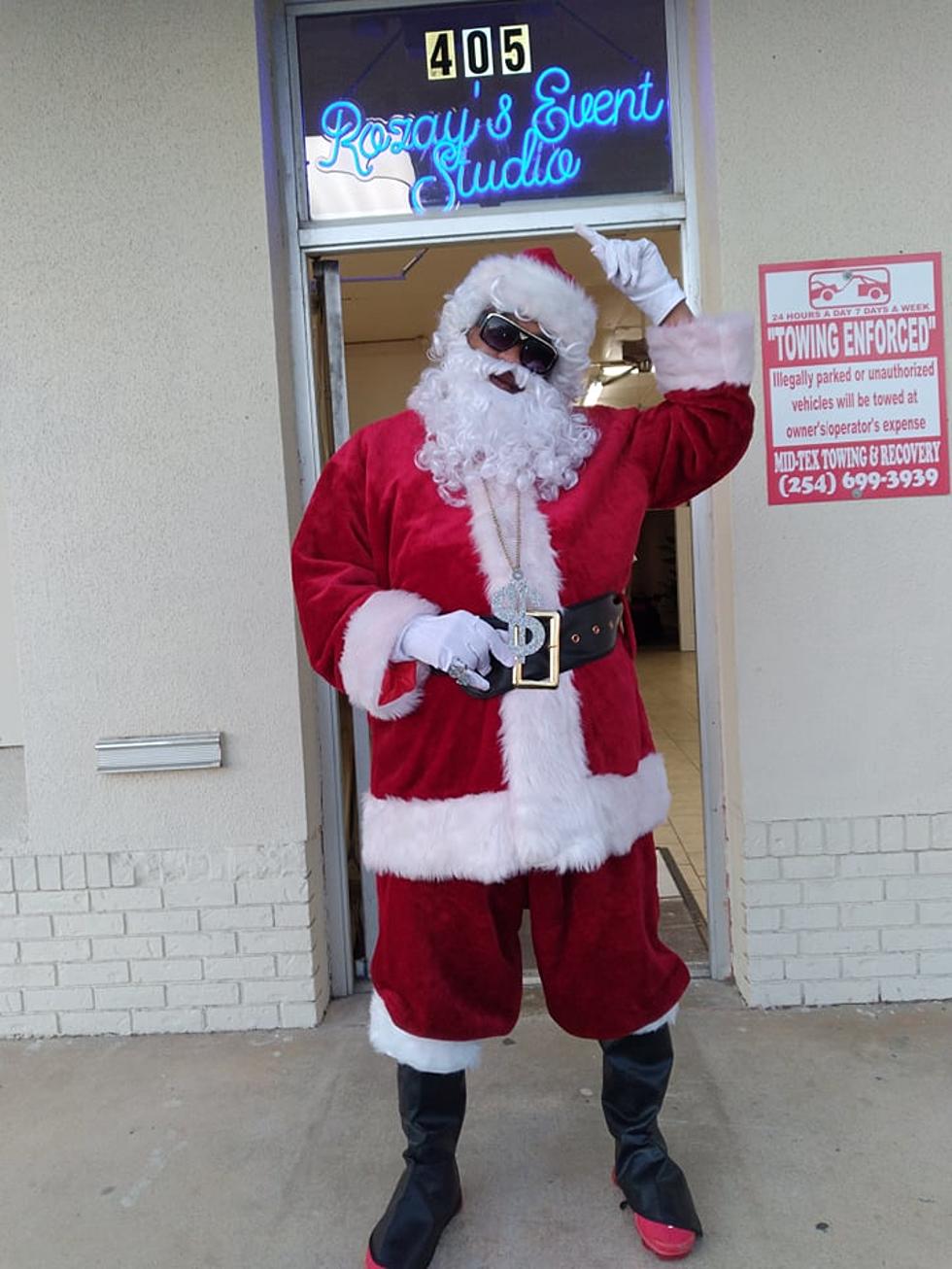 Killeen Texas Come Out And Let Your Babies Meet Cool Santa and The mean Grinch
Courtesy of Lucky Johnson
If your babies didn't get a chance to take pictures with Santa in the mall, please have no fear Lucky Johnson is here! Once again this man never ceases to amaze me, he is always here for the people and most importantly, his community, and I can't stress how much I just love this humble individual! Today between the hours of 12 PM to 7 PM, you can catch Lucky Johnson dresses ass cool Santa.
Now, if you're familiar with the zone 12 neighborhood, you're familiar with the infamous Cool Santa character that Lucky Johnson is known for. This character each year is for children who don't get a chance to see Santa, and the parents couldn't afford to take pictures with Santa. You are more than welcome to take pictures with cool Santa and also the always grouchy green man himself The Grinch. These pictures are donations based, which are absolutely amazing, they're just doing this for the people.
I could not think of any reason why you would not want to take your babies out there to meet the coolest Santa in Central Texas. Cool Santa will be at a new event center called Rozay's event studio, which is located 405 E. Green Ave. Well-known professional photographers and entrepreneurs by the name of Bobbie Dinero and Tone Alexander will take the pictures for you Lucky Johnson truly does this for the community because he loves his community. Happy holidays Central Texas if I said it once, I'll say it again, We are Lucky to have a Lucky Johnson!
12 Soulful Holiday Songs Just In Time For Christmas
Innocently hearing about how someone's mother was having an affair with Santa Claus, to a completely different way of singing Silent Night.
From the first ever hip hop Christmas song, to the most popular soul Christmas song of all time, these are 12 soulful holiday songs to put on your playlist just in time for Christmas!
Top Ten Things People Leave on the Plane
Between radio gigs, I once spent time working and training for an airline. While on the job, my co-workers and I would find all kinds of stuff people left behind on planes. I know things can be stressful trying to get to your destination but make sure you have all your belongings before you leave the cabin!
Here are the Top 10 Things People Tend to Leave Behind on Planes.
[carbongallery id="61533f8e0a64836a5b5f9fb9"