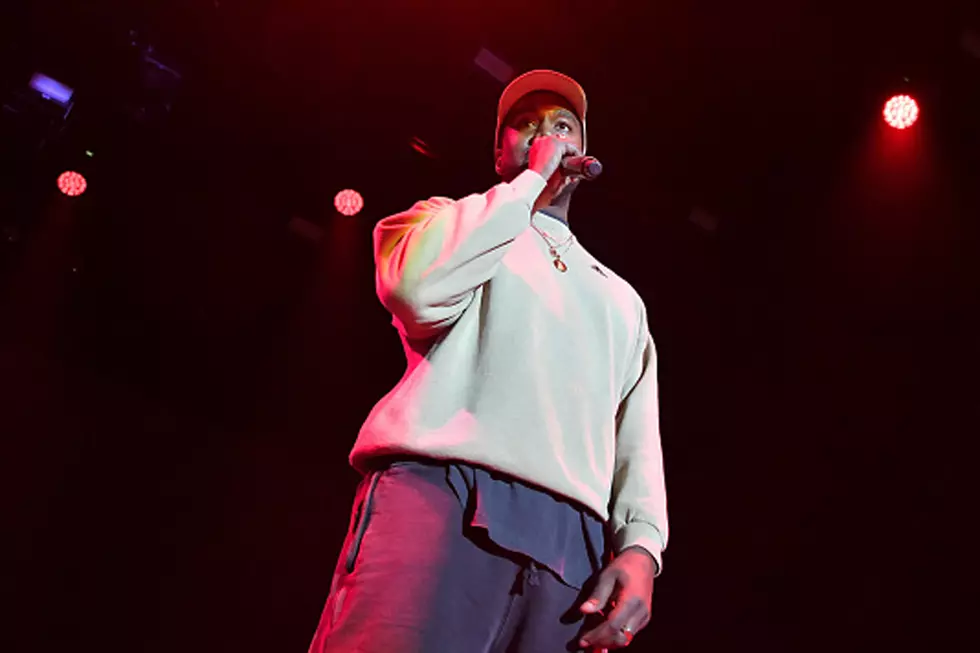 Kanye West Has Choir Sing "Jesus Walks" for 15th Anniversary of 'The College Dropout' Album
Neilson Barnard, Getty Images
Kanye West celebrated the 15th anniversary of his debut album The College Dropout in the most creative way possible. Before the 2019 Grammys on Sunday (Feb. 10), the G.O.O.D. Music founder held another edition of Sunday Service with a full blown orchestra and choir who brought another one of his most pivotal singles on the album to life.
Although he didn't rap his memorable bars, the choir recreated "Jesus Walks" as 'Ye sat with his children by his side. At one point during the performance, his daughter North began to dance to the sound of her father's classic song. She even tried to bust out the Floss and Shoot dances. At the celebration, 'Ye also gathered folks like Consequence, producer 88 Keys, vocalist Tony Williams, who are all people who played some role in the creation of the timeless LP.
The dedication to 'Ye's debut LP comes after the seasoned rapper and producer sued EMI Publishing to get out of his contract with them. According to TMZ, 'Ye wants out of his contract because he feels like he's fulfilled all his obligations. In his recent lawsuit, the Chicago native says the deal he signed with EMI has him bound to them with no fixed end time. He likens his time under contract with EMI to a form of servitude.
The 41-year-old rapper-fashion designer wants a judge to reduce his contract so that it cuts off at 2010, which is the seven-year mark of his deal. If his request is granted, then 'Ye will obtain the full rights to about 200 songs he wrote and gave to EMI by the end of 2011.
Watch an orchestra bring Kanye West's "Jesus Walks" to life below.
See Photos of Kanye West's Different Looks Over the Years