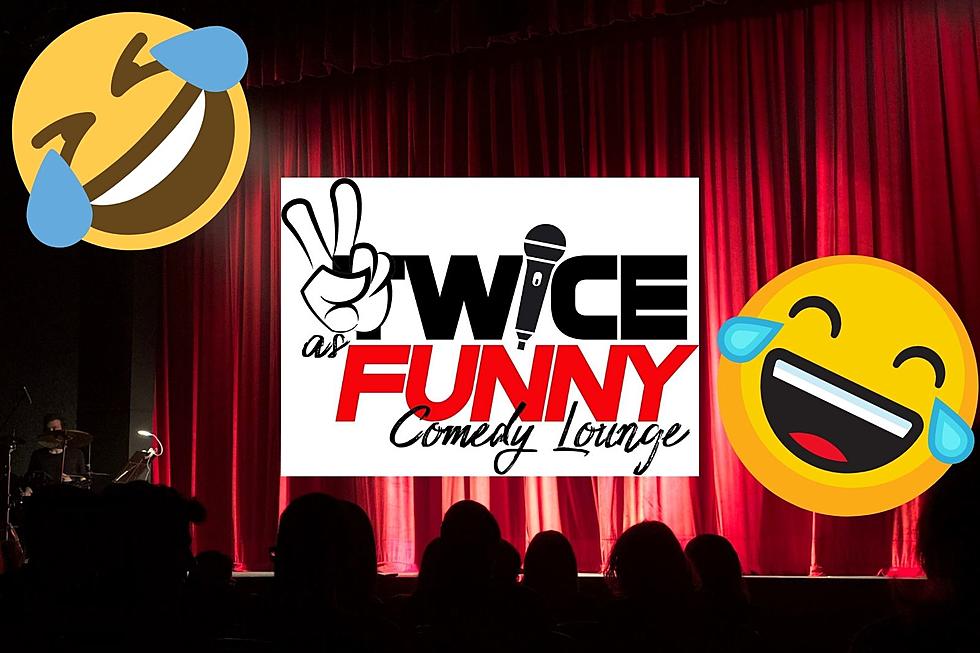 K-Dubb And Friends Are The Twice As Funny Comedy Lounge In Killeen
Twice as Funny Comedy Lounge, Canva
Twice as Funny Comedy Lounge is known for bringing infamous comedy to Central Texas. I literally had a conversation with the owner Sharon Gilbert a couple of weeks back on how fortunate the city of Killeen is to actually have an establishment that caters to giving people in the city laughter. We all know in these trying times laughter is most definitely the best form of medicine.
COME OUT AND GET YOUR LAUGH ON AT THE TWICE AS FUNNY COMEDY LOUNGE IN KILLEEN TEXAS
This weekend, Kelly Dub Walker a.k.a. K-Dubb a Memphis native, who you've probably seen on infamous shows like TI and Tiny Family Hustle on VH1 and also The Bad Boys of Comedy will be blessing the stage and giving the city of Killeen the funny all weekend long. This talented comic does not only show his talents on stage K- Dubb is also a writer and actor.
LET'S COME BACK OUTSIDE THIS WEEKEND!
The Twice As Funny Comedy Lounge will be presenting K Dubb Friday and Saturday. Now at their new location, Twice As Funny Comedy Lounge is now located at 420 East Ave. C in the historic Killeen downtown. If you've never seen this gentleman perform, in Central Texas you do not want to miss out. The weekend is finally here in Killeen, it's time to get out of the house and get our laugh on. So do not meet me there Killeen, beat me there. at the Twice As Funny Comedy Lounge.
10 Easy Things to Grow In Your Texas Garden
Whether you're an amateur, novice, or pro, these plants are easy to grow in any Texas garden.
Top 20 Restaurants Central Texans Wish Would Come to Temple
A while back, I
asked the good people of Temple
if they could picture a good restaurant to fill the lot on North General Bruce Drive where the soon to be torn down Long John Silver's stood.
This was before it was announced that a Dutch Bros. Coffee location would open there (which was one of the places I predicted as a contender in our article).
So now Dutch Bros. is open in that spot, but the responses to my survey were interesting because they paint a picture of just how diverse Temple's population is. People recommended some familiar restaurants with locations in the surrounding area, but also a few I'd never even heard of.
Here are the top 20 results of the survey. Let's see what the good people of Temple are craving!
14 Texas Eats We Can't Live Without