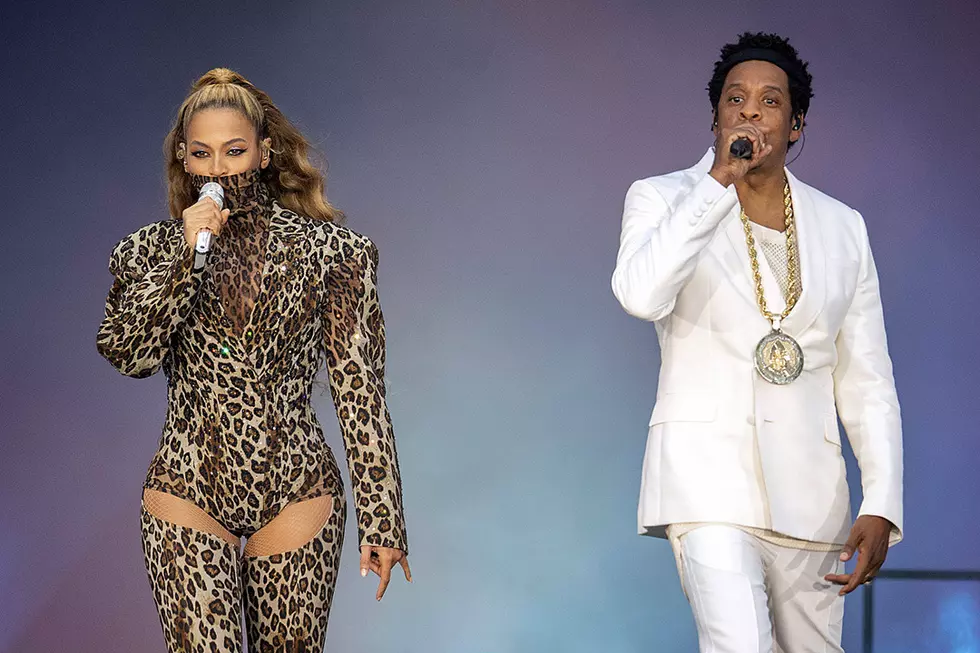 Jay-Z and Beyonce's On the Run II Tour Made Over $250 Million
James Gourley, PictureGroup/Shutterstock
If there is one thing that power couple Jay-Z and Beyoncé are known for, it's securing the bag. Their second joint tour, On The Run II, reportedly wrapped up with earnings of $253.5 million, according to Billboard.
The four-month long tour began on June 6 at the Principality Stadium in Cardiff, Wales, and wrapped on Oct. 4 at Seattle's CenturyLink Field. The couple performed a total of 48 show—18 in Europe and 30 in North America. During their shows on Aug. 25-26 in Atlanta's Mercedes-Benz Stadium alone, the couple grossed $14.1 million.
It was also during the Atlanta performance that a fan ran on stage in an attempt to see Bey and Jay up close.
On The Run II was filled with surprises. Everything Is Love, the couple's first joint album, was released 10 days after the opening night and won Album of the Year at this year's BET Hip Hop Awards. "Apeshit," which is the second single on the album, immediately became a crowd favorite when performed on the tour as well.
The couple's $250 million on this tour nearly doubles that of the first On The Run tour. During its first trek in 2014, Jay and Bey's tour brought in $109.6 million from 980,000 tickets sold. The couple performed only twice in Europe and 19 times in North America.
See Photos of Jay-Z's Different Looks Over the Years