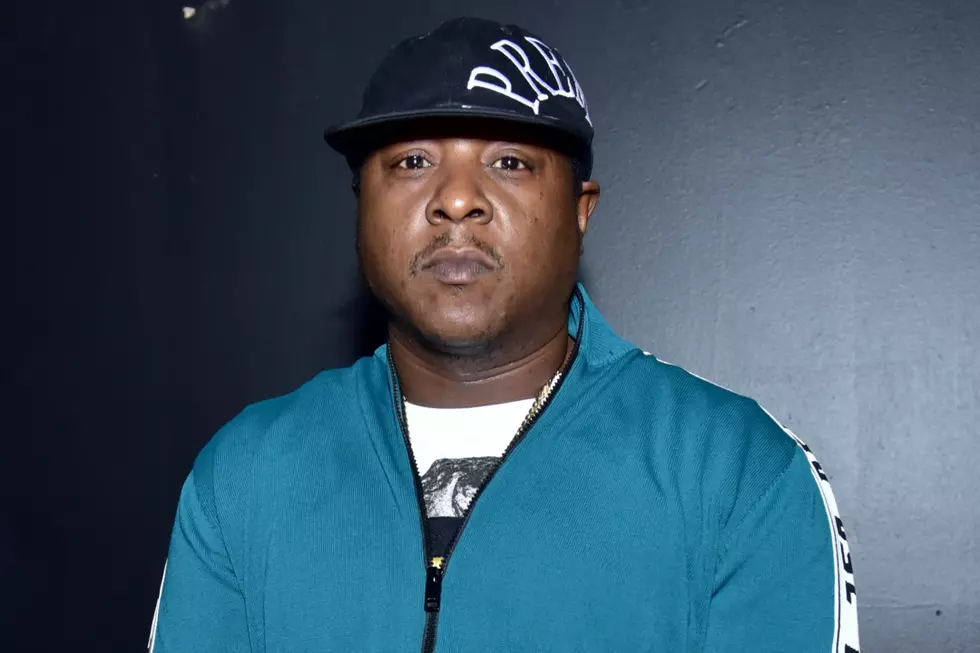 Jadakiss Likes His Pizza Crust-Only and People Are Confused
Sean Zanni , Getty Images
Jadakiss' unique way of ordering pizza is puzzling the Internet.
On Wednesday (July 16), Randy McLaren reposted a photo he uploaded last year of what appears to be Jadakiss' pizza order. The photo features a pizza pie with only the crust intact and three cups of sauce. The entire core of the pizza pie was cut out. The LOX rapper's pizza looks more like a ring of bread than anything else.
"Jadakiss just ordered a pizza with the pizza cut out. This is some serial killer shit," one Twitter user said.
Even though it took a year for people to acknowledge the unusual order, Jadakiss' pizza order is drawing a mixture of criticism and praise. Some fans believe his love for crust-only pizza makes 'Kiss the inferior member of The LOX as if food preferences determine how dope a legendary MC is. Yet, other fans seem to agree with the Yonkers, N.Y. native's unique way of eating pizza or lack thereof.
"They is cooking Jadakiss for this crust only pizza. I can't front sometimes the crust be the best part," one Twitter user said in defense of 'Kiss.
As of this report, Jadakiss hasn't commented on his preferred style of pizza, but that hasn't stopped the Internet for going in on him.
Check out some of the hilarious reactions to Jadakiss' crust-only pizza below.
See 65 Hip-Hop Albums Turning 20 in 2019