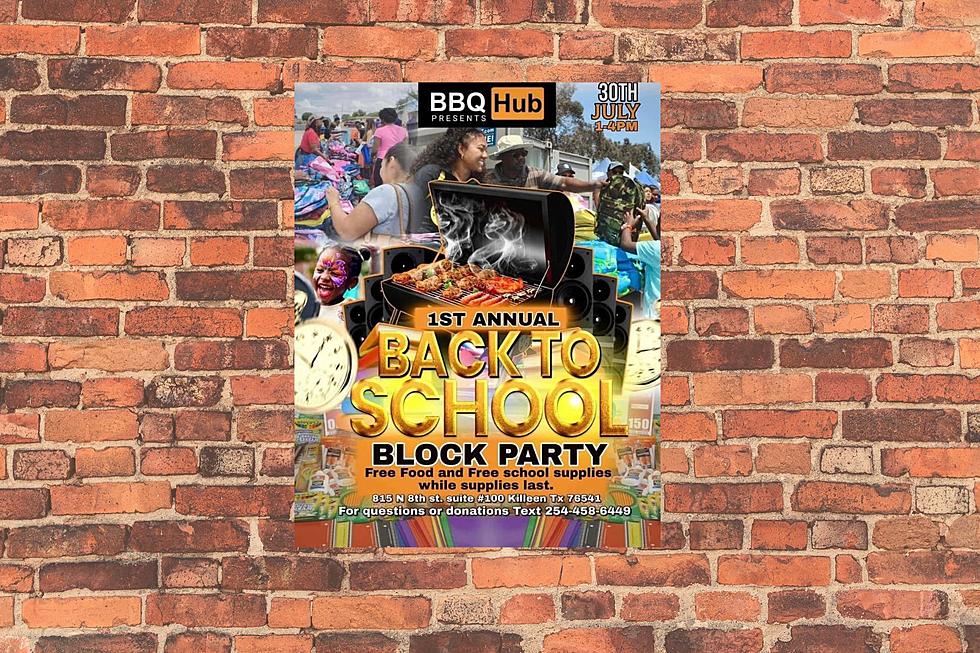 It's Party! The 1ST Annual BBQ HUB Block Party In Killeen
Canva /Teneshia Clemons
As the children get ready to go back to school here in Killeen, Texas, having the proper essentials to prepare correctly is always mandatory. What I love about the city of Killeen is we take care of one another in the community of Central Texas as a truly believe that this is not our house.
ARE YOU READY TO PARTY KILLEEN, TEXAS?
This is our home and it takes a village to continue to be successful as a unit Teneshia and Antonio Clemons, the owners, and operators of the popular soul, food/barbecue restaurant BBQ Hub will be hosting the very first annual Back to the School block party. This couple is known as being a staple in the community who is always willing to volunteer and help out. When Teneshia told me she and her husband were putting this event together, I wasn't surprised knowing that, these two amazing entrepreneurs are always here for the community.
COME HAVE SOME FUN AT THE BLOCK PARTY!
The event will be on July 30th from 1 to 4 PM. There will be delicious free food and free school supplies while it last. We understand that there are some people here in Central Texas, who aren't able to afford the proper essentials for their children on the way back to school, and BBQ Hub says I have no fear we got you. The event address will be 815 N. 8th St. Suite 100 and if you're wanting to donate or if you have any questions text (254)458-6449. It's time for our babies to get back to school but let's party before we do anything. See you at the block party in Central, Texas!
Central Texas Top 10 Must Have Sides For BBQ'S This Summer
Killeen, Texas Top 10 Best BBQ Spots You Must Try
Barbecue is pretty much a religion in Texas, and we're pretty picky about how it's cooked and served. Fortunately, there's no shortage of awesome BBQ joints right here in Killeen. Here are a handful you've got to try.
Yummy! Here's 10 Famous Snacks That Come From Texas
These are 10 food products that come from the great state of Texas.