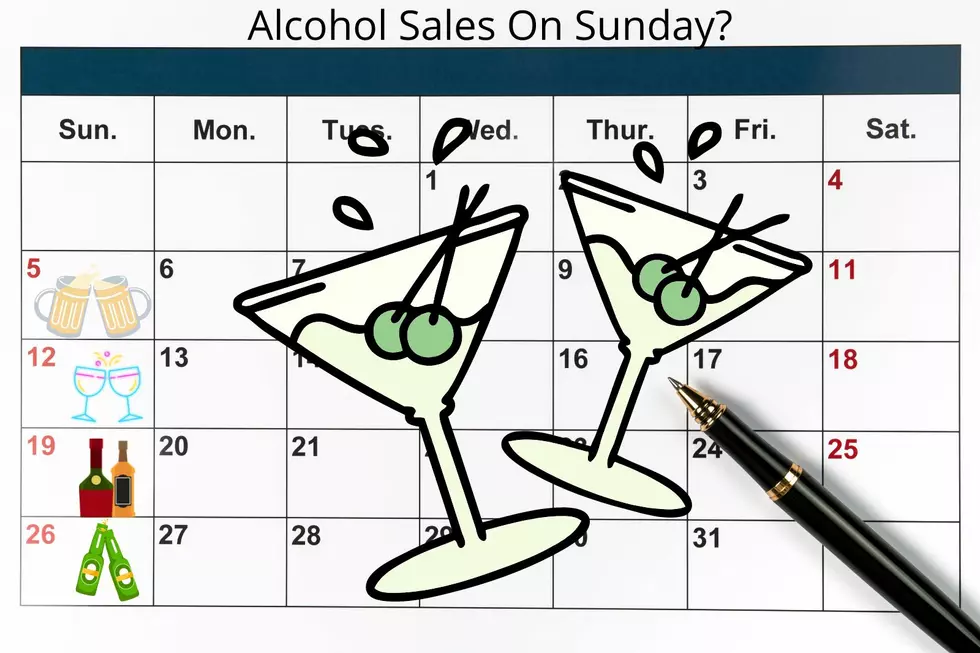 Is It Time For Texas to Allow Alcohol Sales on Sunday?
Canva
The selling of alcoholic beverages in Texas went under a bit of a change in the past year. As of September 2021, a change in laws allowed residents to begin purchasing alcohol at 10 AM instead of noon. However, liquor, at the time of writing, is still not permitted to be sold on Sunday.
But with the growing number of distilleries in Texas, some are pushing for a change to the law. According to the San Antonio Express-News, Texas only had 8 distilleries in the state. The number since then has grown dramatically, with a report stating there were now 190 in the The Lone Star in 2020.
With this rapid growth, distillers say it now might be time to take steps to change the laws that are hindering the ability sell liquor on Sundays. Not only are distilleries not permitted to sell liquor on Sunday, but there's another rule that limits sales further. Distillers are permitted to only sell 2 bottles of liquor to a customer in a month, when liquor sales are allowed.
Data from UTSA shows the benefits of the possibility of liquor being sold on Sunday. In 2020, according to data, distilleries provided 2 billion dollars in revenue for the state. They also provided 4,900 jobs for Texans.
With these and other factors included, the senior director of state government relations at the Distilled Spirits Council of the United States, Kristi Brown said changes could benefit everyone:
"This study makes clear that continued growth of the Texas distilling industry presents great opportunities for the state, and that the collective economic contributions of these small businesses could be even greater if antiquated laws restricting spirits sales were updated."
In another comment obtained by the San Antonio Express-News, Brown also stated:
"People are looking for products that are made in their own community that are unique and special, and Texas spirits are a perfect example of that."
Should the laws be updated to allow the sale of liquor on Sundays? Let us know on our station app!
Hook 'Em! 7 Celebrity Graduates From University of Texas at Austin
When you think of the University of Texas at Austin, what comes to your mind first? Is it celebrities? Of course, some celebrities are more vocal than others about their alma mater. Matthew McConaughey lets everyone know where he came from, so no surprises there. The actor is also a Professor of Practice at the university's Moody College of Communication, and graduated in 1993 with a Radio/TV/Film degree from UTA.
Aside from McConaughey, you might be surprised at some of the famous people who picked up a degree in the Lone Star State's capital city.
Are You Moving To Temple, Texas? Be Aware of These Annoying Things
I was excited to move to Temple and start a new chapter in my life, and while life here's been good so far, the moving part...well, not so much. Here are a few things I learned that might help you out if you're looking to make this place home.
What's the Best Thing About the Most Expensive House in Texas? Being Safe
The most expensive house for sale in Texas includes a private marina, multiple waterfalls, a media room, 25 acres of amazing views on
Lake Travis
, and a safe room.
You really need to see
Villa Del Lago
to appreciate all these amazing features. Of course, luxury doesn't come cheap! The property comes with a price tag of $45 million.
Ready for the tour?
Chill Out This Summer at the 6 Best Swimming Holes in Texas
Feeling hot, hot, hot? Here are six of the best swimming holes in
Texas
to get your chill on and lower that core temperature.
Trips to Discover
and
The Crazy Tourist
both list the following six places as the best places to cool off this summer in the great state of Texas. You'll want to keep this list handy as the mercury rises and the sweat starts to pour!