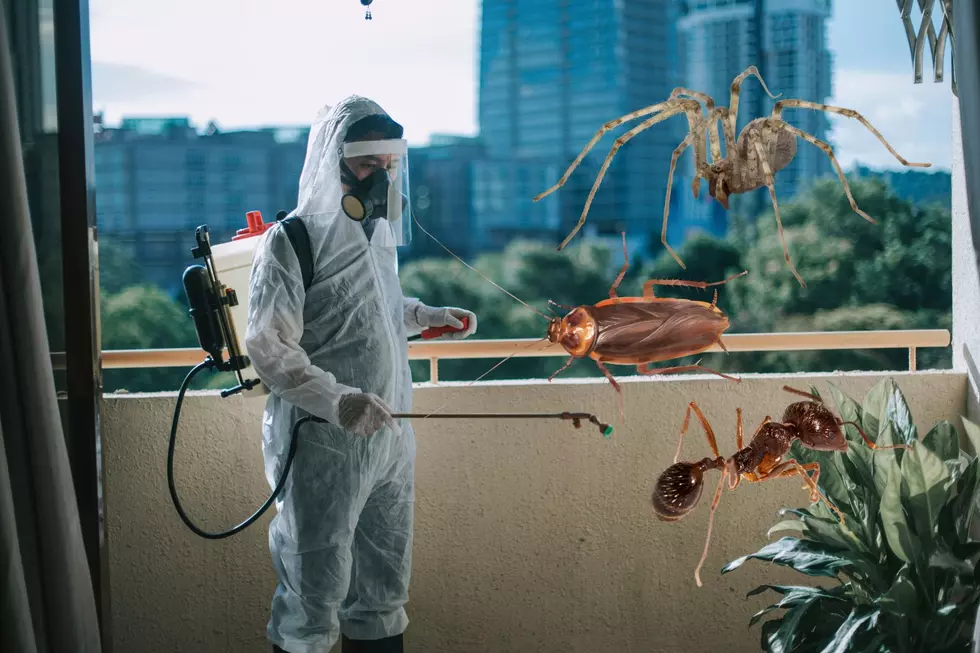 Texas Has #1 City for Insects in the United States
Canva
It's hot, humid, and with the recent rain, more bugs will be showing up in and around Central Texas homes.
Our least-favorite bug of all, mosquitoes, will also get worse this time of year, which means it may be time for a pest exterminator if you can't get rid of them on your own.
America's 'Buggiest' Cities
Everything is bigger in Texas, and that includes insects. The Lone Star State has 3 of the cities with the most bug-related issues across the nation. The list was determined from Thumbtack users, based on requests for pest control, pest inspection, bed bug extermination, and outdoor pesticide application, according to Dallas Culture Map.
Washington, D.C. came in third on the list, while Atlanta, Georgia ranked second for 'buggiest' city in the country.
Top Bug-Infested City in United States
According to home improvement app Thumbtack, Houston, Texas was in the middle of Thumbtack's list, coming in at number 5. Austin was right ahead of H-town, reaching 4th on the list.
The city with the top ranking on Thumbtack's list of 'Buggiest Cities' in the country was Dallas, Texas.
Keeping Bugs Away
Here's three ways to avoid giving out the keys to the roach motel, as well as discouraging other pests:
Store food in airtight containers and clean up spills as soon as they happen.
Fix leaking pipes or slow drains, then seal gaps and cracks wherever you find them.
Get rid of standing water – mosquitos only need a ½ inch of liquid to breed.
Read More: Texas One Of The Top States For Bug Friendly Areas
LOOK: 15 Pets You CAN'T Own in the City of Temple
Temple is a super pet-friendly place to live, but there are some animals city officials would really rather you not try to tame and keep in your home. Let's take a look at a few of the critters on the
banned list
.
Helpful Slithering: Which Snakes Could Help or Harm in Texas?
Not all snakes are bad. Some Texas snakes actually do a lot to help humans out, even if we don't always see or appreciate it. Then again, some snakes can do a lot of harm. Here's a quick rundown.