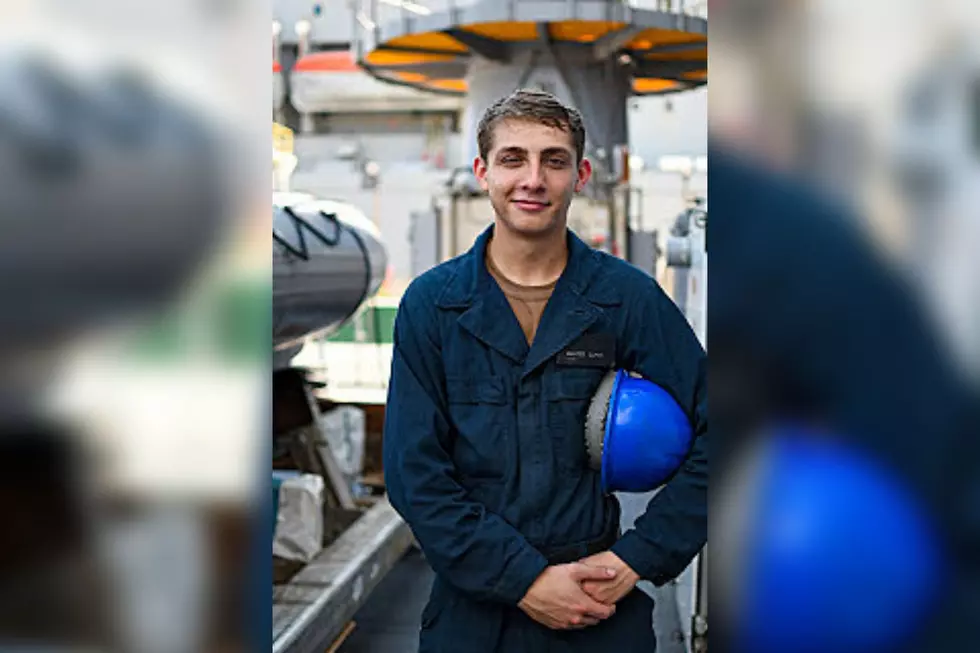 This Temple, Texas Native Serves Aboard The U.S. Navy's Newest Warship
Photo by Mass Communication Specialist 1st Class Amber Weingart, Navy Office of Community Outreach
We love giving a big Central Texas shoutout to our U.S. Military members every chance we get, and this Temple, Texas native is keeping our country safe while serving aboard the United States Navy's newest warship - the USS Fort Lauderdale.
The USS Fort Lauderdale was commissioned on July 30, 2022 and operates out of Norfolk, Virginia.
Meet Hunter Esper
Esper grew up in Temple and graduated from Belton High School in 2020. Esper joined the Unites Stated Navy 18 months ago and now serves as a damage controlman. Serving in the Navy is a family tradition that Esper was looking forward to continuing, saying:
"I come from a long line of Navy service. I joined to carry on that legacy. I also joined to mature. I knew the Navy would be a good way to transition from childhood to adulthood."
Esper adds, "Serving in the Navy means I am a part of something bigger than myself." He credits his upbringing in Temple for his work ethic and the value he places in the things he's worked hard to earn.
USS Fort Lauderdale
The USS Fort Lauderdale is an amphibious transport dock ship used to transport and land Marines, their equipment, and supplies. The USS Fort Lauderdale will also be used for assault, special operations and serve as secondary aviation platforms for amphibious operations if necessary.
90% of all trade travels by sea and 95 percent of the world's international phone and internet traffic carried through fiber optic cables are laid on the ocean floor. One mission of the Navy is to protect and accelerate America's advantage at sea.
Fireman Hunter Esper is a proud sailor and takes pride in serving his country in the United States Navy.
"The Navy contributes to the National Defense Strategy because our presence is known around the world," Esper says. "That deters our adversaries."
Thank You!
Hunter, we salute you and thank you for your service and protecting our way of life. We know you'll make Temple and your family proud.
6 Bizarre Town Names in Texas and the Stories Behind Them
There's no shortage of bizarre town names in Texas. Ding Dong, Kermit, Oatmeal, Reklaw, Pflugerville, and Zephyr: that's just the tip of the iceberg when it comes to the oddest town monikers.
Have you ever wondered how on earth these names got on a city sign? Keep scrolling to see the history behind some of the weirdest town names in Texas.
According to You, These are The Top Taco Spots in Central Texas
Looking for a new place to try for tacos? Where you at, Temple? Belton? Killeen? The people have spoken and these are the best places to get tacos in Central Texas.