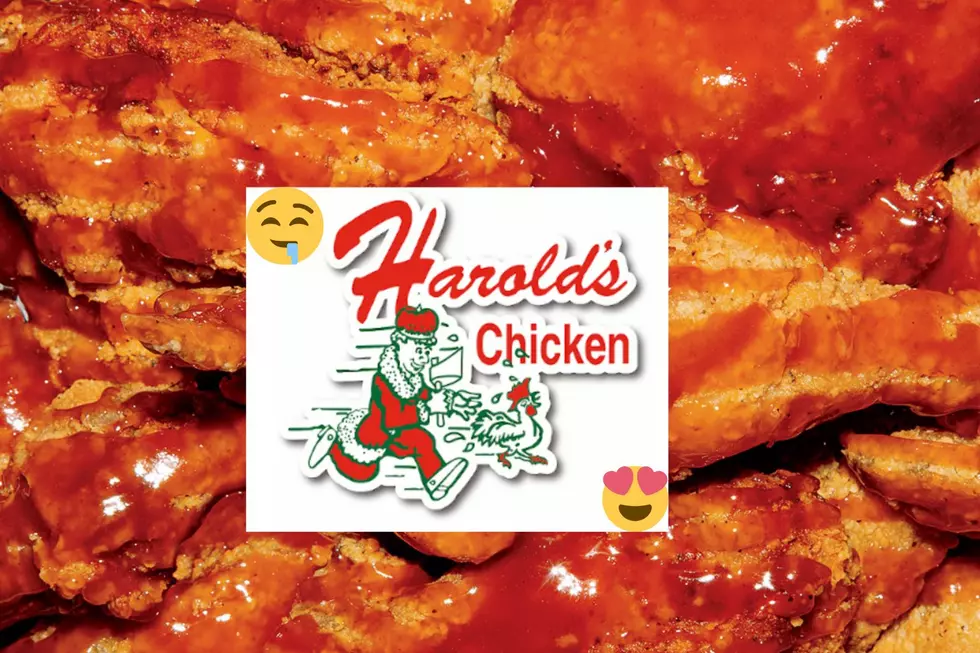 Delicious! Famous Chicago Chicken Spot Coming To Central Texas
Canva, Chicago Eatery
I always say if you want the best fried chicken you have to go to the South. But Central Texas, let me tell you -  I might've misspoke. There is a restaurant in Chicago that is well known for its delicious chicken and secret sauce they call "mild sauce", and they're about to bring the famous flavor to our area.
GUESS WHOSE COMING TO THE GREAT STATE OF TEXAS
Harolds chicken is a staple in Chicago. Florida has delicious oranges, Texas has a yummy barbecue, New Orleans has gumbo, and Chicago seems to be the go-to spot for fried chicken and mild sauce, but it has to come from Harold's Chicken.
According to WFAA, Harolds Chicken is coming to Central Texas and I am so excited. Cedar Hill Texas, which is north of Austin, will be the home to Harold's chicken.
DO NOT FORGET THE EXTRA MILD SAUCE!
The corporate owner, Kristen Pierce-Sherrod, says she is always excited when Harold's Chicken decides to expand. Pierce Sherrod says his father started Harold's Chicken 73 years ago as a late-night dining location, and they probably never thought it would go any further than Chicago. I've had their chicken before, and I can tell you it lives up to its reputation.
WE NEED A HAROLDS IN KILLEEN!
If I had to rate Harold's Chicken on a scale of one through ten, it would be a 9 out of 10 only because I am upset that Harold's Chicken does not have a location in Killeen. Now that Harold's is expanding outside of the state of Illinois, it is a possibility that Killeen may have it's own location some day.
The people of Killeen will just have to keep our fingers crossed. Either way, I'm taking that hour drive to Cedar Hill to eat some Harold's. Extra mile sauce, please!
10 Central Texas breakfast Spots You Absolutely Must Try
Here are 10 of our favorite places to get the most important meal of the day in the Killeen-Temple area. Did your favorite make the list?
Killeen, Texas 10 Most Missed Restaurants That We Wish Never Left
I asked the good people of Killeen, Texas to go down memory lane and tell me some of their favorite restaurants growing up that are no longer here. They are truly missed, but the memories live on. Did your favorite make the list? If not, let us know! Tap
our free app
and send us a message with the Chat feature.
10 Junk Foods We Love
Here are my Top Ten Junk foods that we all love, Even though I try to eat healthier now I often crave these foods. Did your guilty pleasure make the list?