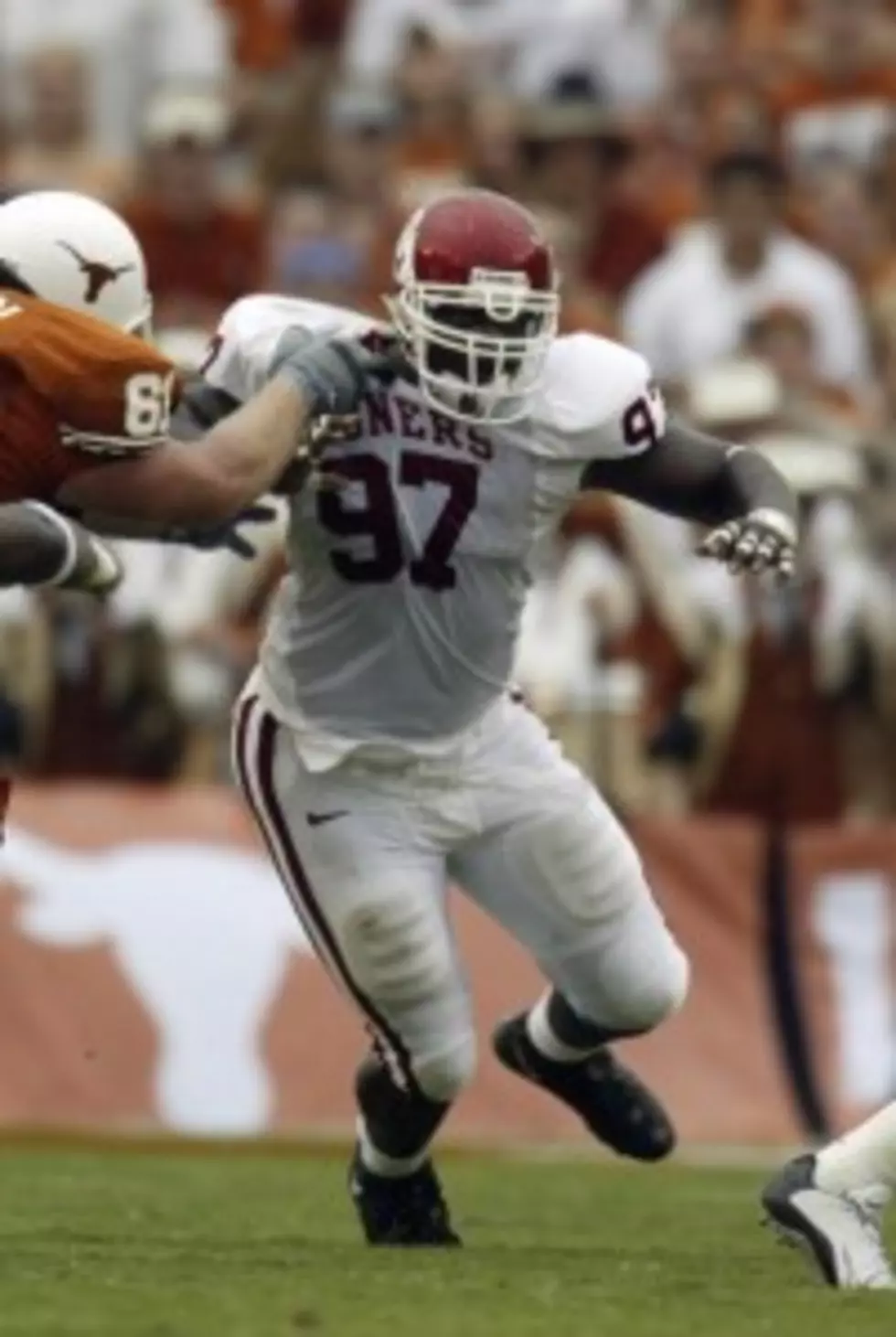 Former Killeen Ellison Football Player and NFL Star Tommie Harris Shares Words of Wisdom on Christian TV Show
A sight that probably still gives Chris Simms nightmares. Photo by Sporting News/Sporting News via Getty Images
From his time as a high school star as an Ellison Eagle to his time at the (Great) University of Oklahoma to NFL stardom, Tommie Harris never forgot where he came from, and who it is that got him there.
Tommie Harris has experienced the highest of highs and the lowest of lows, sometimes within a matter of hours of each other.  He credits his faith in allowing him to weather the storms that have often tried to sink his boat.
On the professional front, he made it to the top of the mountain only to be turned away in Peyton Manning's only Super Bowl win.  In his personal life, he's raising a beautiful family as a single father as the result of his wife, Ashley's, unexpected death.
Through the ups and downs the faith of Tommie Harris has never wavered.  Harris turned down the photo shoot for the Playboy All-America team, saying his faith and his four sisters prevented him from furthering Hugh Hefner's agenda.  Brilliant!  While others climb over one another for the opportunity, he instead chose faith.
That's why it should come as no surprise that Harris loves to give back, and that he loves to do it even if there's no one there to acknowledge it with a news camera.  He gave back to his hometown of Killeen with a new gym.  He's giving others the opportunity to put the uniform back on again with his co-ownership of a football team out of Austin, the Texas Outlaws of the Fall Experimental Football League.
He's now giving the entire internet access to his inspirational message with appearances on Trinity Broadcasting Network.  Viewer or not.  Christian or not.  The message delivered by Tommie Harris in this short 55-second clip was found on a friend's Facebook page (thanks Chris Winbush) and has been shared thousands of times.  I'd like to share it with you.