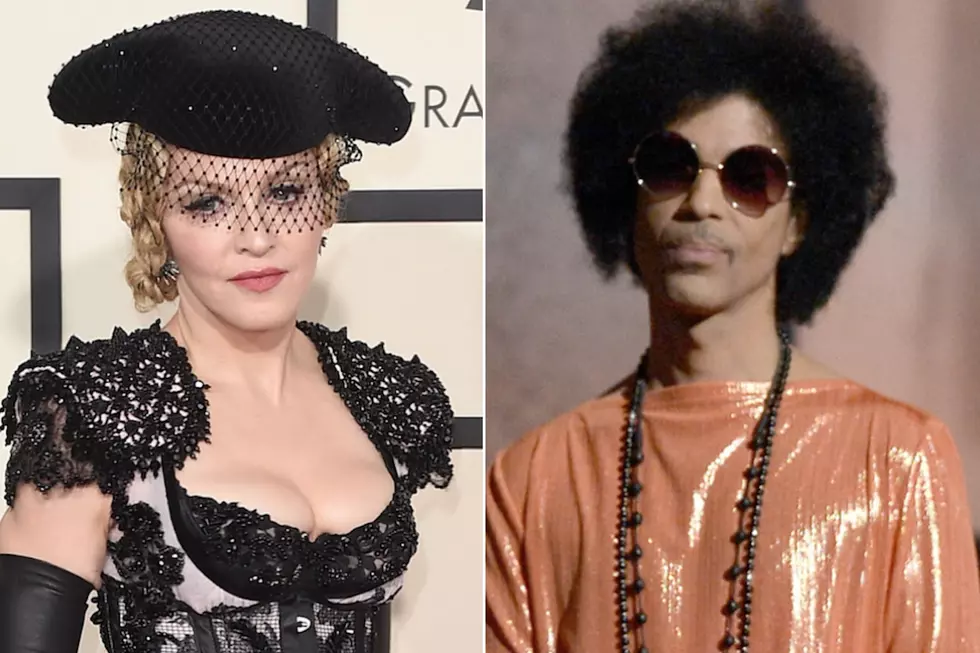 Fan Launches Petition to Make Madonna Share Prince Tribute at 2016 Billboard Music Awards
Jason Merritt / Kevork Djansezian, Getty Images
Madonna is set to honor Prince at the 2016 Billboard Music Awards this Sunday (May 22), but not everyone is happy about it. Apparently, there are some fans who aren't here for it and want Madge to share the stage with other talented acts too.
Angry Prince supporters took to Change.org to petition that more artists salute the Purple One as well.
"We cannot let Madonna be the main and only artist tributing Prince during the 2016 Billboard Awards," reads the petition. "He is more than worthy of a better choice as a main performer. Please sign and share this petition so that we can get a proper tribute on May 22, 2016. Timing is tight! Spread the word."
Most have no problem with the veteran pop singer performing a Prince tribute, but the idea is to have other noteworthy artists included in the honorary segment with everyone coming together for the fallen star. One petition supporter suggested producers invite Lenny Kravitz, Mint Condition, Sheila E. or Chaka Khan to be part of the planned tribute.
If not those artists maybe even inviting some of the already planned performers of the night to hit the stage. In addition to Madonna, Rihanna, Justin Bieber, Celine Dion, DNCE, Fifth Harmony, The Go-Go's, Demi Lovato, Shawn Mendes, Pink, Britney Spears, Nick Jonas and Troye Siva will house be in the house.
Who do you think should join Madonna during her Prince tribute at the 2016 Billboard Awards Tribute?