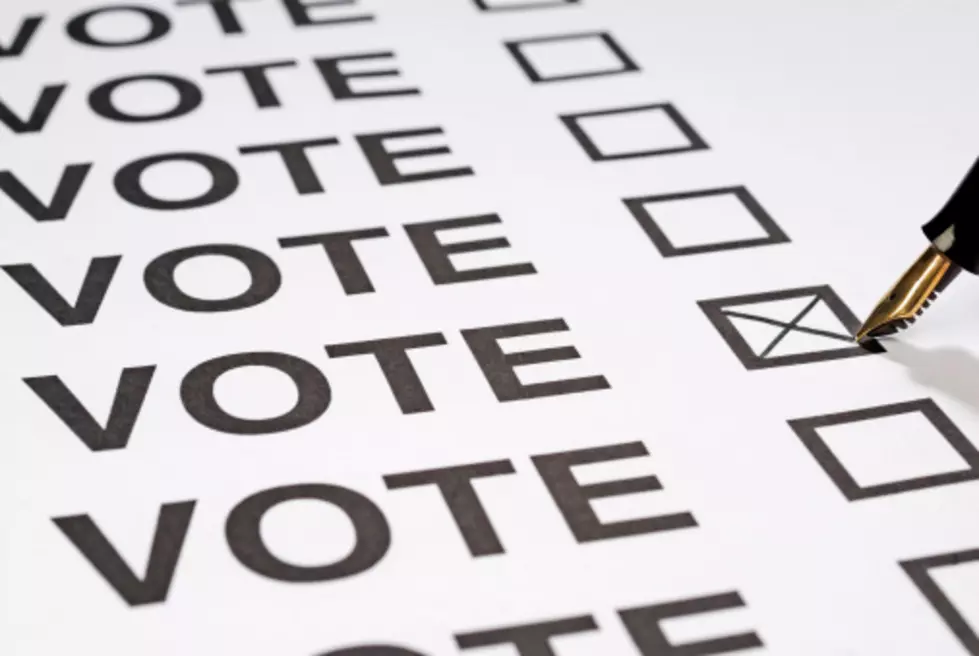 Early Voting Underway In Killeen
Getty Images
Election day is May 7 for several Killeen city council, Mayor and KISD board seats and there are 9 days of early voting in the city already underway.
There are 3 candidates seeking the office of Mayor of Killeen: Hal Butchart, Jose Segara and Elizabeth Blackstone. There are 3 at-large Killeen city council seats up for grabs. Those seats are being sought by Steve Harris, Jonathan Okray, Gregory Johnson, Terry Clark, Tad Doroh, Kimberly Hornsby and Juan Rivera.
KISD has 3 board seats in Places 1, 2 and 3 where each incumbent faces a challenger. Incumbent Shelly Wells in Place 1 is challenged by Phillip Floyd, in Place 2 Susan Jones will be facing Laura Allen and Corbett Lawler in Place 3 has 2 challengers in Phylis Nairn Amanda Casebier.
Early voting hours are from 7 a.m. to 7 p.m. now until May 3rd. You can vote at Killeen City Hall on College St., The Gilmore Senior Center on Veterans Memorial Blvd., and Lions Club Park Senior Center on Stan Schleuter Loop.