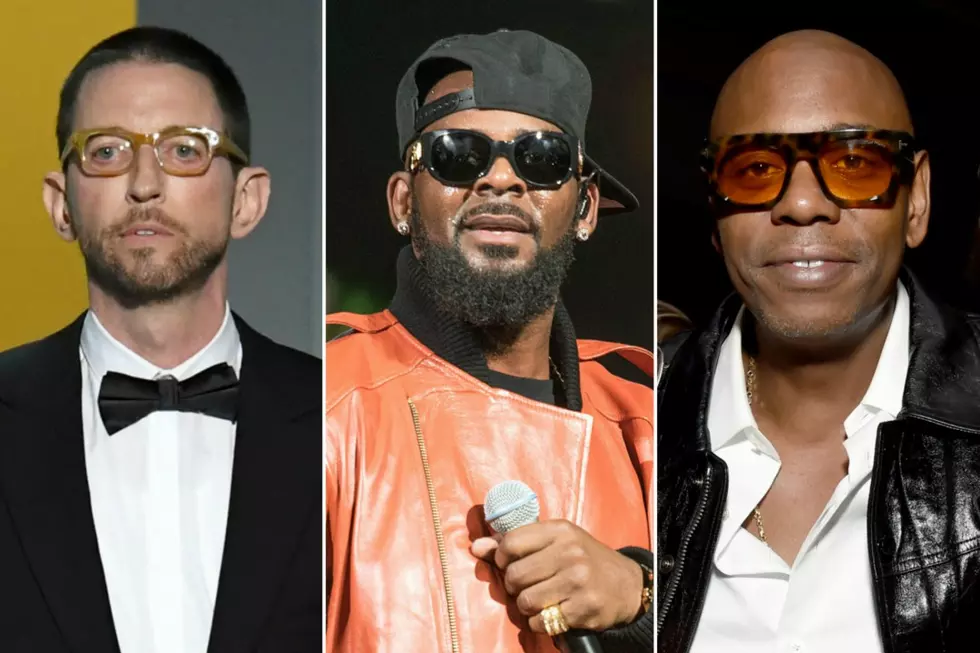 Comedian Neal Brennan Says R. Kelly Had Goons Run Up on Dave Chappelle for Parody
Kevin Winter / Mike Pont / Michael Kovac , Getty Images (3)
In an interview with The Breakfast Club yesterday (Jan. 15), Brennan, who was a co-writer for Chappelle's Show during the series' run on Comedy Central from 2003-2006, told the Power 105.1 crew that Kelly held a grudge against Chappelle for even releasing the sketch, which finds Chappelle dressing and singing as R. Kelly as he shockingly croons about urinating on women. Brennan claims that Kelly's goons clashed with Chappelle and his goons when they were in Chicago during the peak of the show.
"R. Kelly wanted to fight Dave," Brennan said. "He literally… his goons stepped to Dave in Chicago and Dave's goons intervened. The goons negotiated."
Although they laughed off the situation, Brennan made it clear that Chappelle did not have Kelly's back at all. He highlighted that they were one of the only comedy shows on television that really addressed the controversy and made people realize how outrageous it was. The comedian also addressed critics who judged Chappelle and the show's producers for making fun of the situation.
"I don't think people understand what comedy is supposed to do," Brennan said. "We will observe things, we will make fun of things. Did people want us to round up a posse and go arrest R. Kelly? Like, what were we supposed to do?"
See what Neal Brennan had to say about R. Kelly and his goons below.
See 22 Hip-Hop-Related Police Raids