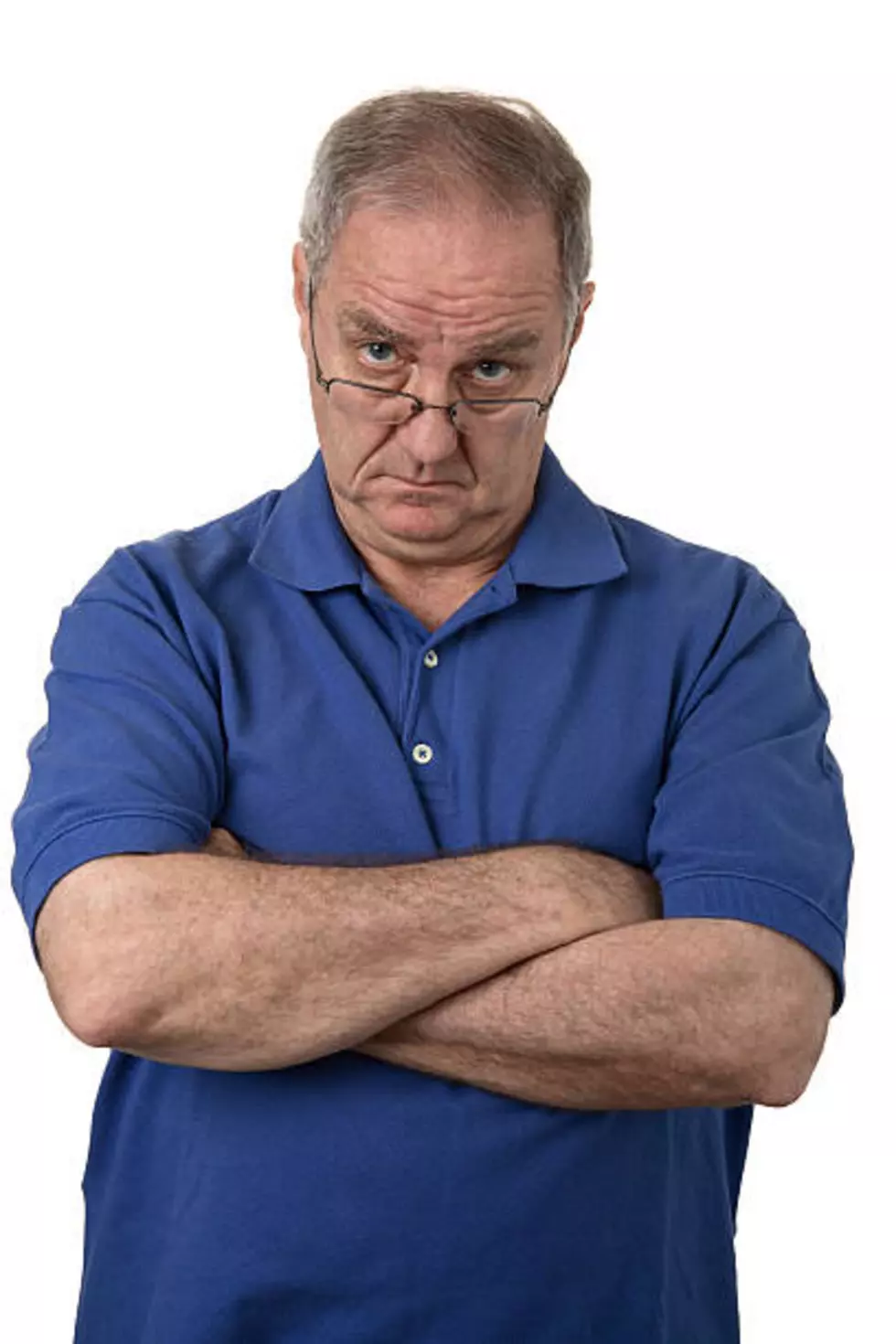 Central Texas Top 3 Gifts Not To Get Your Dad For Father's Day
Getty Images
A father is a daughter's first love and a son's first best friend. So my only question to you, Central Texas, is this -  why the heck every year on Father's Day we always get them the worst gifts?
HAPPY FATHER'S DAY, CENTRAL TEXAS
When Mother's Day comes around, we go all out for our mommies, but I do feel like the fathers get the short end of the stick.
My father, First Sergeant Daniel Harris, is a father of four girls. Could you imagine raising four girls and caring for a wife. It makes my head hurt just thinking about it, but my sisters and I make sure to give our dad a gift that says not only do we appreciate you, but thank you for all you've ever done for us.
To make sure you do right by dad this year, I am here to give you the top three gifts not to give your papa for Father's Day. Let's treat pops accordingly this year, shall we?
THIS GIFT DOES NOT KNOCK MY SOCKS OFF
Let's start off with the most basic gift that every father gets each year. You guessed it - socks. Your dad needs a good pair of socks to wear for work. He doesn't want socks as gift.
THIS HAS ME ALL TIED UP WITH BOREDOM
Another gift that  grinds a dad's gears is the ol' go-to - the tie. Like, seriously. Why? the last thing a father wants is yet another tie. Ties are for work, and your dad does not want to think about that place. He wants to celebrate being a father, not a worker.
WORK, WORK, WORK
Last but not least, do not let your father do chores. I had a young lady tell me that last year her father was cutting the grass on Father's Day. That's not a gift, ladies and gentlemen - that's labor. Make sure dad doesn't lift a finger that day.
Make Your Father This Year's King of the Grill
If you really want to put a smile on your father's face, I would enter him into our King of the Grill Father's Day Giveaway
Get your father a brand new grill by showing us his old, ugly, rusty one. That's what would make him happy. Happy Father's Day to all the dads in Central Texas, and thank you for being amazing role models.
This Temple, Texas DoorDasher Helped an Elderly Woman Get Fresh Start
Shelby Moeller never imagined that an odd request while delivering for Door Dash would lead to a life-changing experience for him as well as an elderly woman who needed more than food.
He described his initial encounter on Facebook, thanking people who offered to help the 78-year-old woman he named 'Jane Doe' to protect her privacy. On March 20th, he was able to share some amazing news on Facebook.
"Many of you probably remember my post last week about door dashing and coming across an elderly woman in deplorable conditions. When I made the post, I was thinking that I just needed to raise awareness that our elderly right here in our community are often alone, forgotten, and in need of help. I never imagined that through my post, God was going to provide a small but mighty army of volunteers that would jump in and save Jane Doe."
Jane Doe had to be moved out of her apartment while biohazard disinfecting was done by Spotless Crime Clean. All furniture, carpet, and most of her possessions had to be thrown away. There was also no edible food, as everything in the kitchen was either expired or infested with insects.
Shelby was able to spend some time with the woman, who he described as his 'new adopted grandma'. He learned about her background, and how she had struggled throughout her entire life, being reduced to having nothing multiple times. She had developed some hoarding behaviors, and he believed that some of that was due to her fear of losing everything again.
Take a look at the before and after photos of the amazing transformation of her home that changed a Central Texas woman's life and helped her start over in a healthy environment.
This Awesome Treetop Dome Airbnb in Marble Falls Is Perfect for Nature Lovers
If you always dreamed of having a summer sleepover in an awesome tree fort, here's your chance. This beautiful
Airbnb in Marble Falls
lets you live your childhood dream with all the comfy adult amenities.