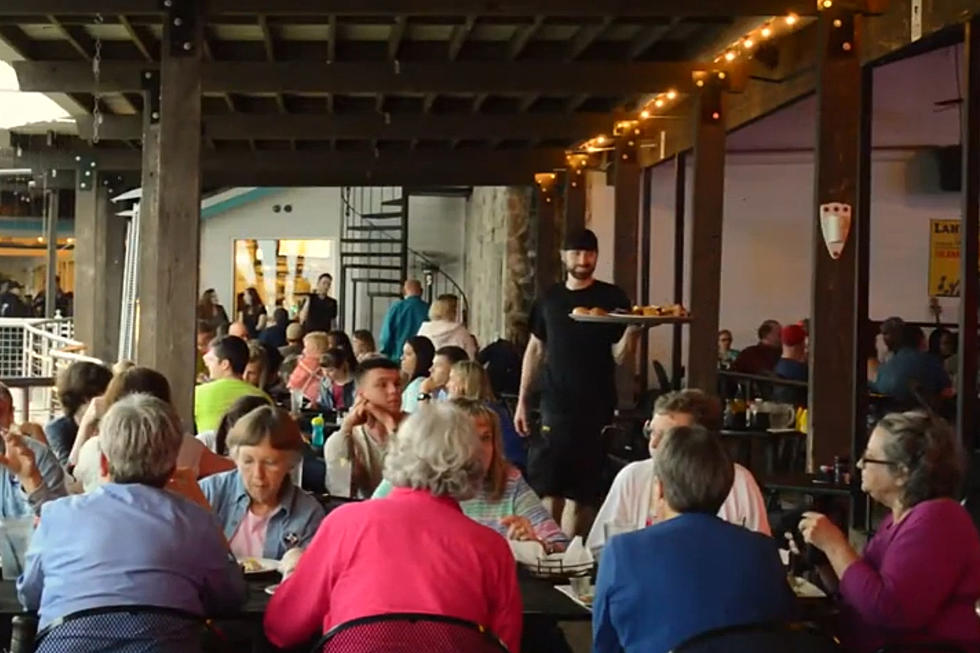 Yum! 5 Heavenly Places To Have Brunch In Central Texas
Townsquare Media
When it's too late for breakfast it's too early for lunch, we all enjoy the nebulous brunch time. I enjoy brunch more than any meal of the day, and there are so many places in Central Texas now that serve it. You can't help but be super excited about the combination of brunch meals with bottomless mimosas and chat about the previous night's events that made you sleep in and miss breakfast in the first place.
I always enjoy a good brunch with friends or family, plus it's perfect for midday business meetings. (Did I mention bottomless mimosas?)
Here are some of Central Texas's best brunch spots that you must try!
DEAD FISH GRILL
If you wanna talk about brunch in style, Dead Fish Grill at 2207 Lake Road in Belton is where you want to be. My husband and I enjoy the lake view and peaceful atmosphere of this establishment. The shrimp and grits with a spicy bloody mary are my go-to.
WATER STREET WAFFLE CO
Belton may be a small town, but this little city is making a big noise when it comes to brunch plans. Water Street Waffle Co located at 107 Water Street is really the talk around Central Texas. Just make sure if you are trying to get a table at this place you call ahead. The wait was an hour and thirty minutes when I went, but it was well worth it!
PALMERAS TEX-MEX CON SABOR
Palmeras is located at 201 E Central Texas Expy #1460 in Harker Heights is a Latin establishment with some of the best-flavored mimosas in the city. Palmeras is putting a new spin on brunch with Latin-inspired cast iron, TexMex, and classic brunch offerings. You can see their full brunch menu here. Scroll to the bottom to the really great part - the drinks!
FRY'S
Belton locals say this is some of the best comfort food in the city. Fry's, which is located at 802 S Main St in Belton, is an establishment that makes everyone feel like family. Fry's famous chicken fried steak and blueberry pancakes are a crowd-pleaser.
HANGOVER BAR AND GRILL
Last but not least is the Killeen favorite hangout spot for the city - Hangover Bar and Grill located at 104 W Elms Road. The Hangover is the only establishment in the city that has a mimosa tower, and it is always the most popular item to compliment the Hangover food. Tonya Williams is here to change the game on brunch and the nightlife in the city, and we are ready!
Did we miss your favorite brunch spot? Sound off in the Facebook comments, or tap the Chat button in our free app to let us know.
14 Texas Eats We Can't Live Without
Top 20 Restaurants Central Texans Wish Would Come to Temple
A while back, I
asked the good people of Temple
if they could picture a good restaurant to fill the lot on North General Bruce Drive where the soon to be torn down Long John Silver's stood.
This was before it was announced that a Dutch Bros. Coffee location would open there (which was one of the places I predicted as a contender in our article).
So now Dutch Bros. is open in that spot, but the responses to my survey were interesting because they paint a picture of just how diverse Temple's population is. People recommended some familiar restaurants with locations in the surrounding area, but also a few I'd never even heard of.
Here are the top 20 results of the survey. Let's see what the good people of Temple are craving!
The Yard Truck Food Plaza In Downtown Temple
Choose from a wide selection of cuisines from different cultures at the Yard Truck Food Plaza in Downtown Temple.