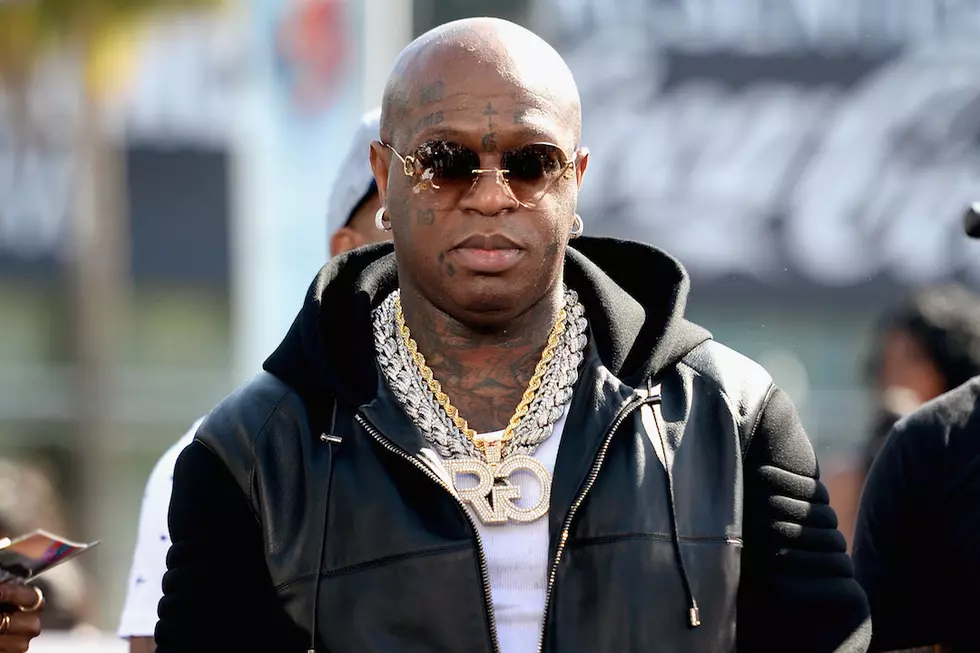 Birdman Hit With $12 Million Foreclosure Lawsuit
Matt Winkelmeyer, Getty Images
The situation with Birdman's Miami mansion just went from bad to worse. Now the New Orleans mogul has been hit with a $12 million lawsuit concerning the home and a North Miami office space.
As previously reported, news of Baby's alleged financial troubles were first brought to light last week, and pumped up by idolizer turned rival, Rick Ross, who called out the Cash Money owner. He sourced a report that claimed Birdman took out a loan in 2015 for $12 million and put the mansion up as collateral for the loan, and now he is in jeopardy of being kicked out of the home for failure to pay. "You ain't have no money in six-seven years, nigga," Ross said on Snapchat. "You should have came and borrowed some from Rozay. Now you want to fuck that old lady life up too. You probably borrowing some money from her. I might go buy that house on the water. Just to keep my boat at it. I won't even stay there, that shit is too small."
It turns out, the company who loaned Birdman the money is now suing to get their paper back. According to a report by the South Florida Business Journal, he is facing a $12 million lawsuit for the mansion, and a North Miami office space as well, which houses Birdman's Hit Factory Criteria Recording Studios. EMG Transfer Agent filed a foreclosure lawsuit Nov. 30 against CM Spirits LLC, Criteria Operations LLC and Williams.
Stunna initially took out the loan for the home two years ago. The loan holder has changed hands several times with EMG being the latest. The suit claims Birdman defaulted on the loan this past February, and still owes $12 million plus interest.
Baby initially bought the home for $14.5 million, and after some upgrades, put it back on the market in June for $20 million. It is currently listed at $16.9 million. The studio was purchased the same year for $1.7 million.
XXL has reached out to Cash Money reps for comment, but have not heard back as of press time.
See 50 of the Best Hip-Hop Projects of 2017