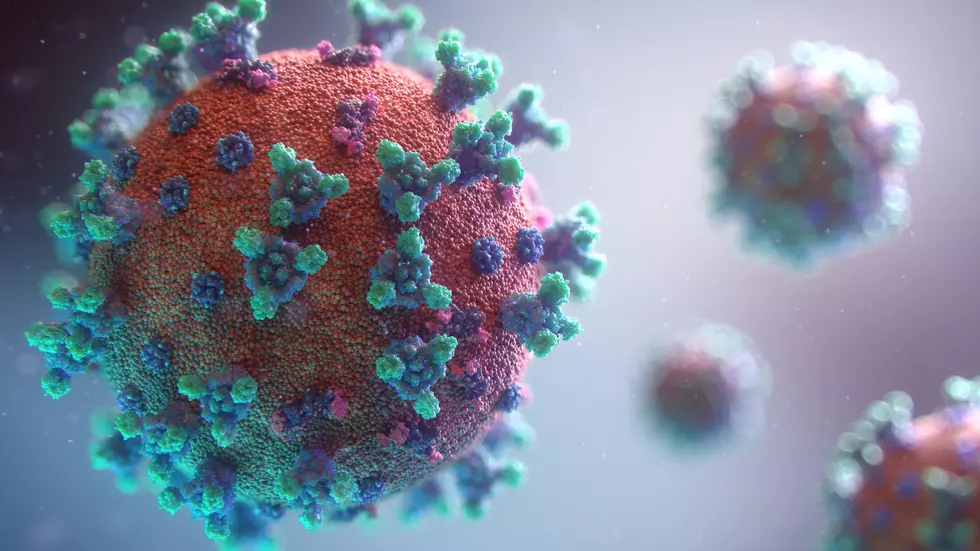 Killeen, Texas Be Aware: Bell County's COVID-19 Threat Level Is At Its Highest
Unsplash
Less than a month after raising the COVID-19 threat level in Bell County, officials are raising it once again due to high infection rates.
Highest Level Of Threat For COVID-19
Nikki Morrow, Interim Director of the Bell County Health District, reports that as of January 12th, 2022, Bell County has 3834 active cases of COVID-19.
Because the incidence rate here in Bell County has increased, as well as the positivity rate and surge in hospitalizations, the Bell County Public Health District changed the Covid-19 Threat Level from Level 2 (Significant) to Level 1 (Severe Uncontrolled Community Transmission). The threat level was raised to Level 2 back on January 4th, and there's been a drastic increase in cases since then.
Level 1 is the highest threat level, and the citizens of Bell County should be alarmed.
The Numbers Keep Rising
According to the Health District, Bell County has 90% new cases of the Omicron variant of the coronavirus. The county has seen increases in active cases since the threat level changed 8 days ago.
Morrow's news release includes data from a month ago. According to the data, Bell County saw 50 active cases per 100,000 population. On January 4th, it went to 575 per 100,000, and today that number has almost doubled to 1044 active cases per 100,000.
The Bell County Health District Recommends Getting Vaccinated
Due to the increased spread and highly contagious nature of the Omicron variant, Marrow is strongly encouraging Texans to get fully vaccinated and get their booster doses.
"The booster dose significantly enhances the immune response and helps protect against more severe disease and hospitalization," Marrow writes. "COVID-19 vaccines have been found to be very safe and effective and are being continuously monitored by the FDA with the most comprehensive and intense safety monitoring program in U.S. history."
The City of Temple and Salado both have free vaccination sites set up this week. Get the details here.
Less Severe, But More People Are Getting Infected and It's Negatively Affecting Patient Care
Marrow warns that while the Omicron variant appears to cause less severe disease, health officials are still seeing many severe cases that require hospitalization.
Dr. Janice Smith, a local health authority, tells Marrow there's concerning stress on the health care system, which is affecting not only COVID-19 patients, but people being treated for strokes, heart attacks, and trauma, as well as patients in need of cancer treatment and surgery.
Stay Away From People And Wear Masks
The Bell County Health District suggests minimizing indoor activities with large groups of people, frequently washing your hands, add layers of protection especially when indoors, maintaining social distancing, and most of all to wear your masks.
Get Tested
If you're in need of a COVID-19 test, you can stop by Wilson Park in Temple Tuesday through Saturday now through January 29, or visit the testing station hosted by Tim Jefferies with KHS Consulting in Killeen at 1015 North 8th Street.
Here Are 6 New Businesses That Opened In Killeen, Texas in 2021
I've watched the local news for a long time just to get in tune with current events weather etc.
Once a week there used to be a food critic who had a feature on the news, and he would visit different restaurants in the city and taste their food on camera.
Tamika, one of our account executives here at the station, saw the same types of food reviews on the news and suggested it would be a good idea that I do the same thing with businesses and restaurants here in Killeen.
And here we are today!
So far, I've visited 5 Killeen restaurants and one out in Temple with 6 different vibes and food choices.
Here Are More Killeen, Texas Rappers You Need To Have On Your Playlist
As the holidays approach us, I know there is going to be a lot of idle time where people want to listen to their favorite music on their playlists whether working out, driving, cooking, or hanging out at home.
And there are a lot of dope rappers in Killeen. A ton of them actually!
I featured 12 of them
a few months back
, I am going to give you a few more right now!
Check out the great local artists right here in this area with a few females MCs added to the list, who you may not have heard of that have some really good music.
I asked a few people with a history of music in Killeen from DJs to producers to promoters from the area and from what I've seen on social media and compiled a list of a few of them.
While I know there are probably a few more I missed on this one, I will continue to do this every few months, and don't worry, I will do another list in the new year.
In the meantime, check out these 8 artists, for the second list.
Female singers from Killeen you must know
Top Ten Things People Leave on the Plane
Between radio gigs, I once spent time working and training for an airline. While on the job, my co-workers and I would find all kinds of stuff people left behind on planes. I know things can be stressful trying to get to your destination but make sure you have all your belongings before you leave the cabin!
Here are the Top 10 Things People Tend to Leave Behind on Planes.