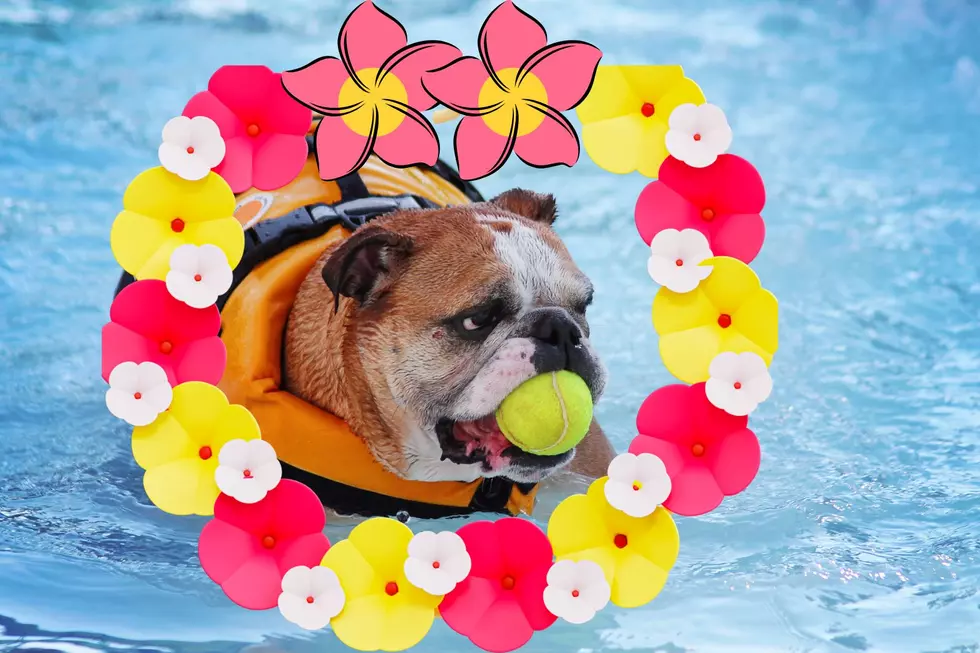 New Name, Same Event: 'Barktoberfest' Now Officially 'Bow Wow Luau'
Canva
A familiar event for dog lovers is coming back to Killeen, Texas with a different name.
Barktoberfest has been rebranded to the Bow Wow Luau, and this fun event for Central Texas pets is scheduled for next month.
National Pet Holidays
According to dailypaws.com, holidays centered around pets in September include: National Pet Insurance Month, National Guide/Service Dog Month, National Pet Memorial Month, Pet Sitter Education Month, Responsible Dog Ownership Month, and Animal Pain Awareness Month.
In October, not only do you need to get your pet's Halloween costume ready, but adopting a new pet is the theme of the entire month. National pet days for October include: Adopt A Shelter Dog Month, Adopt A Dog Month, National Pet Wellness Month, National Animal Safety and Protection Month, and National Pit Bull Awareness Month.
National Walk Your Dog Week is the first week of October and was founded in 2010 by Celebrity Pet Lifestyle Expert and Animal Advocate Colleen Paige, who wanted to increase awareness about canine behavior issues and canine obesity in America. According to Paige, at least 75% of dogs in shelters are there because they didn't get enough exercise, resulting in serious behavior issues such as aggression, destruction, and separation anxiety.
Bow Wow Luau Details
Admission is free, offering residents and their pets an opportunity to splash around and have fun with other families. The event is from 10 a.m. to 1 p.m. at the Family Aquatic Center on 1800 E Stan Schlueter Loop in Killeen. There will be vendors, a photo booth, pooch pageant, costume contest, giveaways, pet swim time, and other events along with pet adoption opportunities.
All dogs attending this event must have a current rabies vaccine. For questions, call 254-501-8841 or get more information here.
Read More: It's Legal to Do This for Your Pet in Texas: Why You Shouldn't
LOOK: 15 Pets You CAN'T Own in the City of Temple
Temple is a super pet-friendly place to live, but there are some animals city officials would really rather you not try to tame and keep in your home. Let's take a look at a few of the critters on the
banned list
.
Helpful Slithering: Which Snakes Could Help or Harm in Texas?
Not all snakes are bad. Some Texas snakes actually do a lot to help humans out, even if we don't always see or appreciate it. Then again, some snakes can do a lot of harm. Here's a quick rundown.