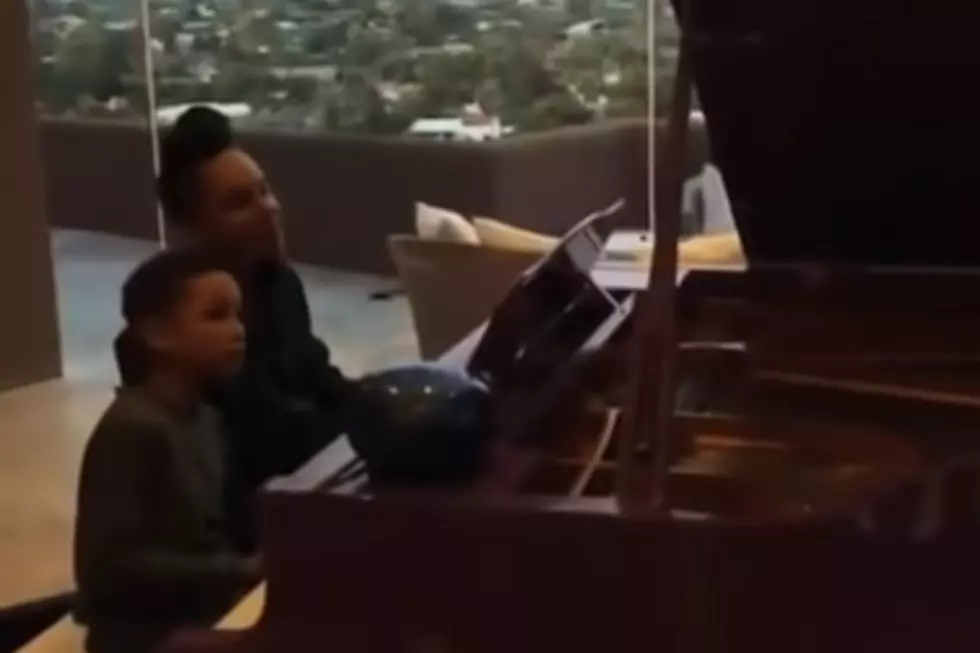 Alicia Keys Faces Backlash for Praising XXXTentacion in Instagram Post
Goku via YouTube
XXXTentacion is one of the more polarizing artists of the past few years. Revered by some as a musical genius and others as a woman abuser, both sides are very vocal. Alicia Keys felt the wrath of those in the latter camp when she posted video of herself and her son playing an XXX song on piano on social media.
On Friday evening (Jan. 4), Swizz Beatz's better half shared a video on Twitter that showed her and her son Egypt tickling the ivories with a rendition of XXX's song "What Are You So Afraid Of," off the Skins album. She also co-signed the late rapper in the comment section.
"Such a vibe!!" she wrote. "Big love to the talented @xxxtentacion !! Gone too soon."
A number of Keys' fans were not feeling the gesture considering allegations of assaulting a woman that have been levied against the rapper in the past, though he was never convicted.
"This ain't it Alicia," one person commented.
"Oh man alicia . we believed in you," someone else posted.
The backlash was such that Keys deleted the post after a few hours.
XXXTentacion was arrested in October 2016 for a domestic violence incident where he was accused of beating his then-pregnant ex-girlfriend. He was set to go to trial for aggravated battery of a pregnant woman, domestic battery by strangulation, false imprisonment, witness tampering and witness harassment. X proclaimed his innocence throughout. The case was closed by a judge following the rapper's death in June 2018.
Check out Alicia Keys and Egypt playing XXXTentacion's "What Are You So Afraid Of" on piano and people's reactions below.