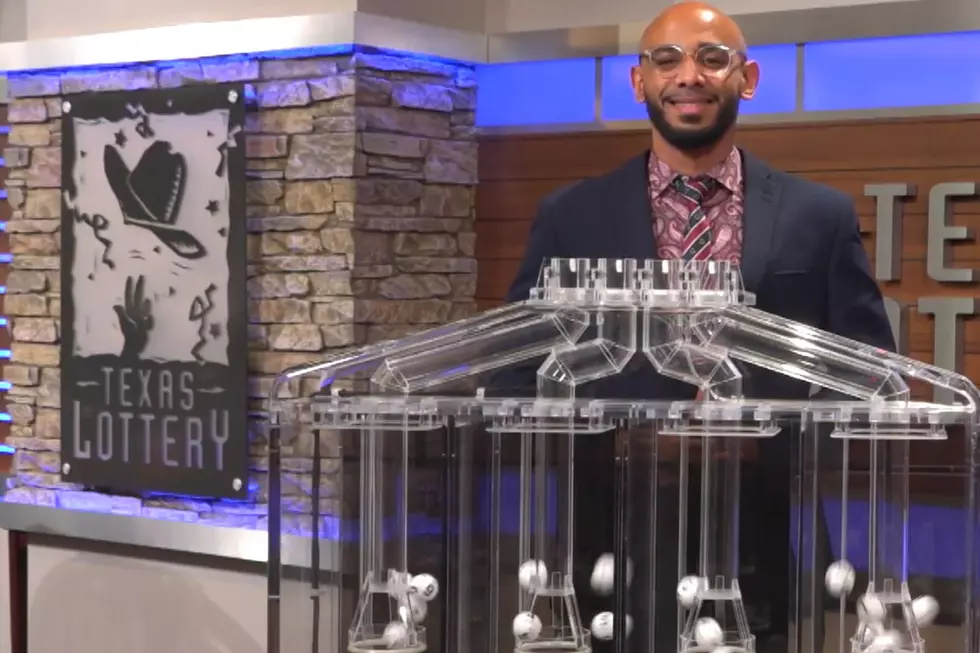 Check Your Tickets: $500K Lottery Winner Sold in Waco, Texas
Texas Lottery, YouTube
Have you bought a lottery ticket lately in Central Texas? If so, you might want to double-check the numbers.
Someone will be able to buy plenty of the good Halloween candy, after winning $500,000 on a Texas Two Step ticket. The winning ticket was sold in Waco, Texas, according to KDAF. The Texas Lottery shared the news on Twitter.
---
---
KDAF is reporting the ticket matched all four of the winning numbers plus the bonus number, making it worth $500,000. The winning numbers from the drawing on Thursday, October 27th were 5, 11, 16, and 18. The bonus number was 35.
Most Drawn Lottery Numbers
The news site AS states that the Mega Millions numbers appearing the most times since the lottery began are: 31, 17, 4, 20 and 10.  The most drawn Mega Ball number is 10.
Texas Lottery's Record Year
The Texas Lottery says it had more than $8 billion in sales for 2022, according to a press release. The introduction of the first $100 scratch-off ticket earlier this year in May helped, as almost $7 billion in revenue came from scratch-off tickets.
Where Was The Winning Ticket Sold?
The $500,000 Quick Pick ticket was sold at Wal-Mart Supercenter on Franklin Avenue in Waco.
Next Texas Two Step Drawing
Who Are The 5 Richest People in Texas, Not Counting Elon Musk?
However, Bezos is not the world's richest person right now. That title goes to the founder of SpaceX, Tesla, and the new owner of Twitter, Elon Musk. Musk owns a mansion in Austin
but says his main home
is a $50,000 rental from SpaceX in Boca Chica, Texas.
Forbes
lists 63 billionaires in Texas, including Elon Musk. Let's find out who's at the top of the list in the Lone Star State for 2022, right behind Musk.
13 Celebrities with Roots in Central Texas
Central Texas knows talent! From musicians and actresses to football players, we list 13 celebrities with roots right here in Central Texas.