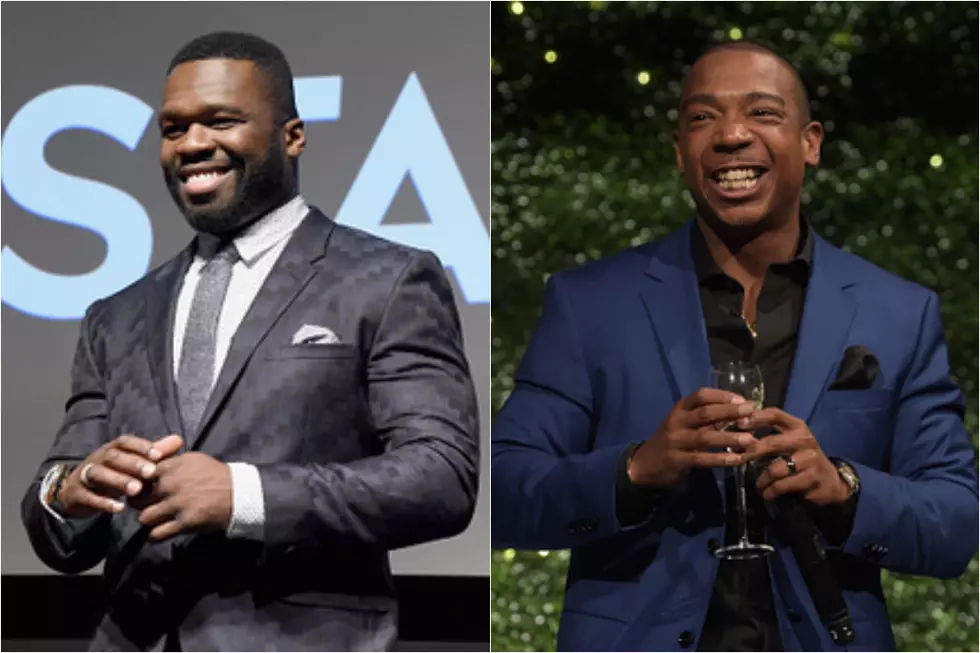 50 Cent Thinks People Don't Want to See Ja Rule Perform Anymore Due to Canceled New York Show
Jamie McCarthy/Jason Kempin, Getty Images (2)
50 Cent will use any opportunity provided to clown his nemesis Ja Rule, and the G-Unit rapper recently got just the right chance by calling out his foe for a canceled show.
Ja Rule was scheduled to perform in Syracuse, N.Y. but the show ended up not happening. According the Ja, there was a logistics issue that prevented the show from going down. He announced the cancelation on Instagram. "Yo, Syracuse. I just got word that the show has been canceled," he said in a selfie video. "Sorry, man. Been trying to get there all day. I love y'all, man. We gon' reschedule the show. I'm leaving the airport now, man."
When 50 got wind of the incident on Saturday (Sept. 22), it was on. He shared Ja's plea on his page along with the caption, "Only 10 tickets sold don't nobody want to see that shit, you talking about wait we get a lot a people on the walk up. Get the fuck outta here get the strap."
In a follow-up clip, Fif taunted Ja by showing off the private jet transportation he takes to and from his shows. "We lit 3Arena in Dublin tonight get the strap," he captioned the video.
Ja and 50's issues date back nearly two decades. Though Curtis has squashed many of his beefs in the past, this does not appear to be one of them. The two rappers rekindled the beef back in January and have continually taken shots at eachother in recent months.
Check out 50's posts below.
See Hip-Hop Fans Name The Most Disrespectful Diss Track of All Time