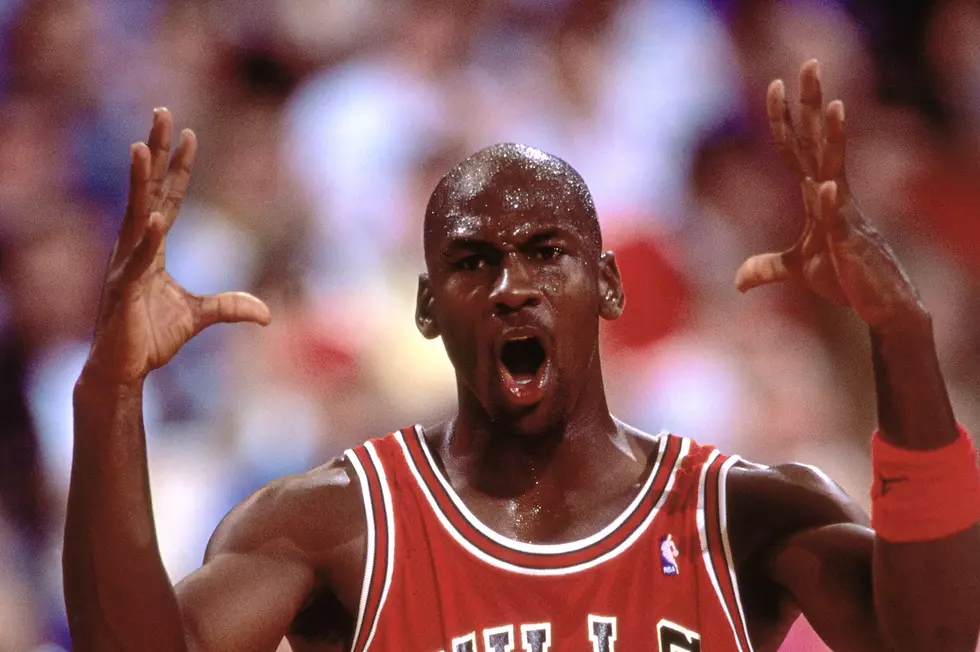 3 Things Melz Learned From Watching The Last Dance
NBAE via Getty Images
Let's start by saying THANK YOU to ESPN for bumping "The Last Dance" documentary up to this month for us to watch and enjoy instead of waiting until the summer. It was everything we hoped it would be and more as we learned the inside story of one sports greatest dynasties.

We learned a LOT during this 10 part series, Jordan's relentless drive to win and trash talk alienated some team mates, front office drama almost destroyed the team, 90's nostalgia, how an R&B star was involved in helping Jordan and more. If you missed it, you can watch it now on the ESPN app.
But I found out a lot more interesting things watching this series and here's my takeaways:
Sociopath by definition is a person with a personality disorder manifesting itself in extreme antisocial attitudes and behavior and a lack of conscience. Jordan's personality disorder was that he was hard and demanding of his teammates which earned him the label of 'a-hole' and a reputation of something like a monster. But most WINNERS are sociopaths by nature, they have a relentless will to win and they will do whatever it takes to get others on board to achieve greatness. His teammates may have hated him then but they thank him now because they will be remembered as champions forever.
MILLENNIALS: THANK DENNIS RODMAN
Dennis Rodman is the reason all you millennials can rock your wildly colored hair with your tattoos and piercings all over your body and still have a respectable career in life. Rodman endured the slander and criticism so you can let your "freak flag" fly and for that all you "rappers" and rockers today owe him a debt of gratitude.
So how did R&B star Kenny Lattimore get involved in all of this?? Check out the clip below..
Lattimore would confirm the story on Twitter:
Its being reported that streams for Lattimore's music have jumped significantly since the mention so Kenny's the big winner of the weekend!
Texas' Top 15 Pro Athletes from the Past 25 Years in No Particular Order