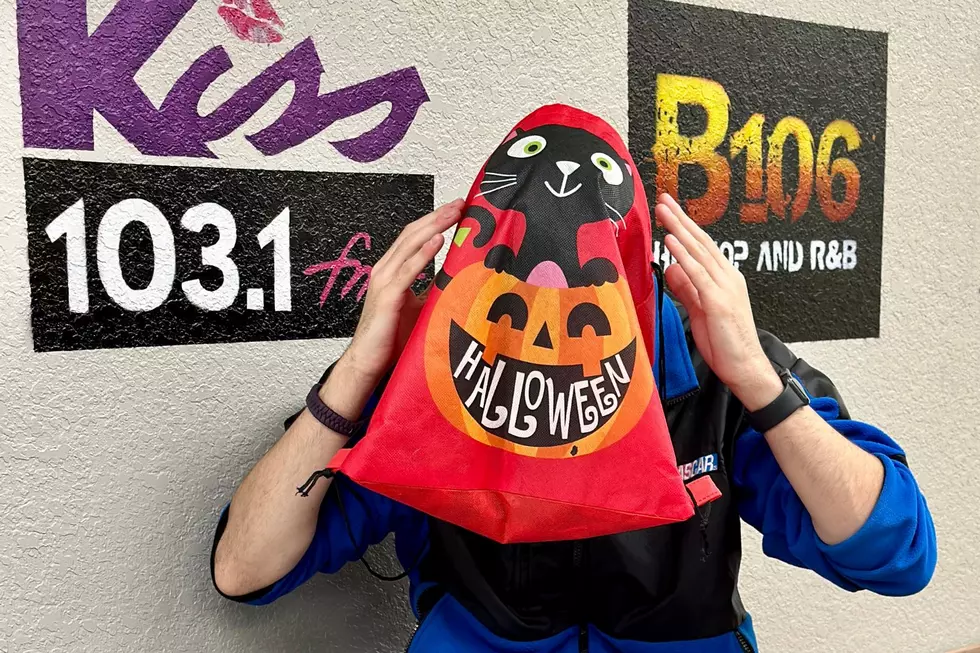 10 Halloween Attractions You Have To Do This Weekend & Next Around Killeen, Texas
K-Lew, Townsquare Media
If you are like me and are still trying to figure out what to do in the Killeen, TX area for yourself or with your family for Halloween, I narrowed down my search to events or attractions that were close enough to get out and still be able to enjoy some fun! I may not make to them all, but we sure will check out a few! Scroll down to see what I came up with. Happy Haunting!
Killeen
Fall Carnival and Haunted House
Oct. 28 & 29
Mayborn Science Theater - Central Texas College Capmus
Mayborn Science Theater Bldg. 267
6-11p.m
$5 Haunted House Tickets
More info here
Copperas Cove
Fall-O-Ween Festival
Oct. 29
Copperas Cove City Park
4-8p
$5/car, walk-ins FREE
More info here
Harker Heights
Harvest Fest Family Fun Night
Oct. 31
Harker Heights Event Center
5-8p
FREE
More info here
Haunted Heights
Oct. 29
Carl Levin Park
9-1p
FREE
More info here
Temple
Haunted Hayride
Oct 22
Bend of The River
6-10p
$7/person, Children 0-2 FREE *Online tickets only
More info here
Haunted Attractions
Oct. 21, 22, 28, 29, 31
Silo of Screams
Time: 8-11p
Cost: $29-$35
More info here
Belton
Haunted House at the Beltonian
Oct. 28
The Beltonian Theatre
6-10p
$10+tax/person
More info here
Downtown Belton Candy Trail
Oct. 29
Downtown Belton
4-6p
FREE
More info here
Surrounding Area
Haunted Trail
Oct 22 & 29
Ware's Wander Woods
4-10p
Adult $15, Youth $12, 3 & under FREE
More info here
Zombie Hunt
Oct 21, 22, 28, 29
Central Texas Gellyball
6-10p
$15/person
More info here
Don't Be The House on the Block That Serves These Halloween Candies
Halloween is just around the corner, and the kids are gonna be out and about trick-or-treating before you know it.
We want to make sure your house doesn't get egged or TP'd this spooky season, so here are the treats you should avoid handing out if you don't want to be tricked!
Freaky Flicks: These Are Our Top Halloween Movie Picks
It's Halloween season, and along with the pumpkins and candy comes an opportunity to binge watch some scary movies. They're not hard to find this time of year for sure. Just about every streaming service out there has a category dedicated to horror movies.
What is hard to find is a really good horror movie - one that gets the heart racing and really puts a good scare in you.
Here are a few that you may have forgotten about that are perfect for this time of year.
10 Myths About Texas That Even Some Natives Believe
Everything's bigger in Texas, including the tall tales! Our state can seem pretty strange to people from far away, or even our immediate neighbors. There are several myths about Texas that range from quirky to fun and just plain ignorant and insulting, and even some people born and raised her believe 'em. Here are a few we can dispel today.