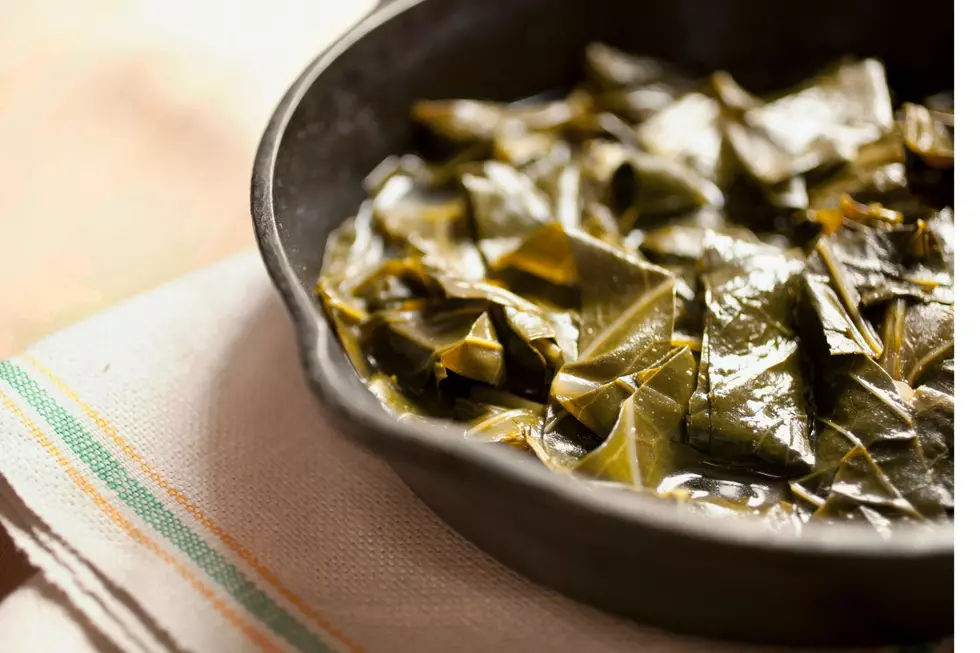 Yummy! Here Is The Perfect Collard Green Recipe For The New Year
Canva
When going into the New Year in Central Texas who doesn't want to have prosperity and wealth? In the south every year on New Year's Day we eat collard greens and black-eyed peas to symbolize coins and wealth.
HEALTH AND WEALTH ALL 2023
I feel like it was only right that I ended the year with a Collard Green recipe that's been passed down from generation to generation to my family. You can't eat everybody's collard greens, I don't write the rules these are just facts. This tradition really means a lot to me and I feel because it is so special, I had to share it with all of Central Texas, this is my family recipe. If you are not a pork lover, this might not be necessarily for you, because pork is definitely included. You can always substitute pork for smoked turkey but I wanted to show you the way my family taught me happy new year in Central Texas.
THIS IS WHAT YOU WILL NEED AND DO NOT FORGET THE DUTCH OVER POT
1 1/2 pounds smoked ham hocks
2 medium yellow onions, sliced into 2-inch lengths
4 medium cloves garlic, crushed
2 quarts homemade chicken stock, low-sodium store-bought chicken broth, or water
3 pounds collard greens, woody stems trimmed and leaves cut into thick ribbons
Kosher salt and freshly ground black pepper
vinegar
Sazon
3 jalapenos
Combine all of these items on low heat and allow your greens to get tender. You serve this with hot water cornbread and enjoy the wealth of Central Texas.
That Time We Found Derelict War Planes Hidden in Temple
10 Easy Things to Grow In Your Texas Garden
Whether you're an amateur, novice, or pro, these plants are easy to grow in any Texas garden.
14 Texas Eats We Can't Live Without