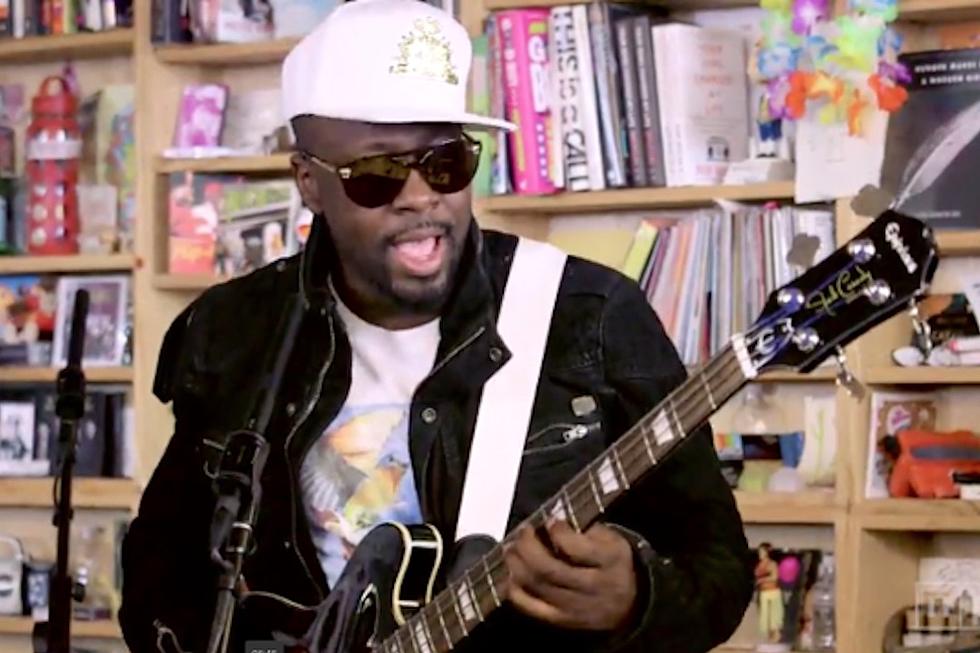 Wyclef Jean Performs Three Songs on NPR's Tiny Desk Concert
NPR
Wyclef Jean is the latest musician to stop by NPR's offices to perform for their Tiny Desk Concert series, and he comes equipped with his band, as well as his signature guitar for the top notch set. Performing three songs from his Carnival album series, Jean laces up the offices with his vocals, mixed with his famous rapping abilities.
It's been a major year for Jean, who is making his epic return to music after a lengthy hiatus over the past few years. Not only did he unveil the third and final installment of his Carnival series, coming exactly 20 years following the first one, he also dropped his J'ouvert EP at the top of 2017 to tide his loyal fans over with new material.
Watch Wyclef bless the Tiny Desk Concert series set at the NPR offices in the video below.
See New Music Releases for November 2017