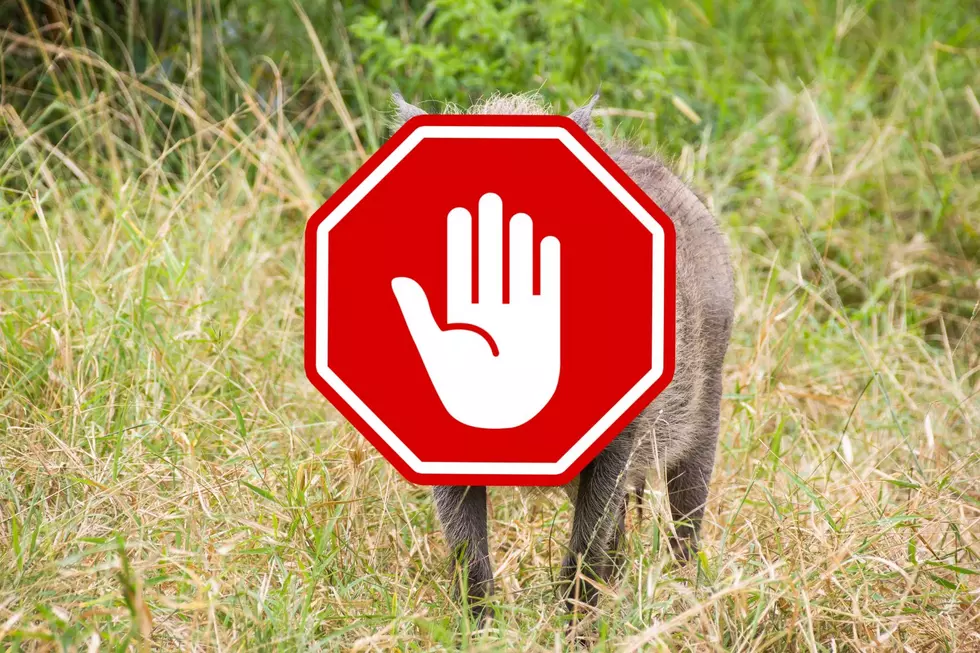 The Newest Invasive Species in Texas: Not Feral Pigs, But Super Tasty
Canva
They look scary, but according to a viral TikTok video posted last week, the newest nuisance to Texas is also very good to eat.
The problem is that like feral pigs, this animal has very few natural predators in the state of Texas.
Invasive Species in Texas
The population of warthogs was first discovered eight years ago in the Chaparral Wildlife Management Area, a 15,200-acre wildlife refuge open to public hunting in South Texas.
According to a viral TikTok video with over 65,000 views from Texas realtor James Bigley (@jamesbigleyranches), the population of free-range warthogs is growing and in a "perfect habitat" at the refuge.
One major concern about the new invasive species: like their cousin the feral pig, warthogs can ruin natural habitats in the state. Most warthogs are limited to La Salle, Dimmit, and McMullen counties in Texas, however in 2015 one was reported in Duval County.
What is a Warthog?
Warthogs are wild members of the pig family, native to Africa, and classified as a non-game or exotic species. They are typically not aggressive (unlike feral pigs), and can weigh more than 200 pounds.
Evidence indicates that since 2015, the feral population of African warthogs has been growing and is self-sustaining, the first such population in North America, according to the Houston Chronicle.
How to Control Warthogs
These warthogs could become a problem without hunter intervention. There is no regulation on hunting warthogs, and hunters are encouraged to kill them. Also, it's been noted that warthogs potentially taste better than their feral hog cousins.
Read More: Wild hogs In Killeen & Temple? Watch out! They May Be Coming
Helpful Slithering: Which Snakes Could Help or Harm in Texas?
Not all snakes are bad. Some Texas snakes actually do a lot to help humans out, even if we don't always see or appreciate it. Then again, some snakes can do a lot of harm. Here's a quick rundown.
LOOK: 15 Pets You CAN'T Own in the City of Temple
Temple is a super pet-friendly place to live, but there are some animals city officials would really rather you not try to tame and keep in your home. Let's take a look at a few of the critters on the
banned list
.