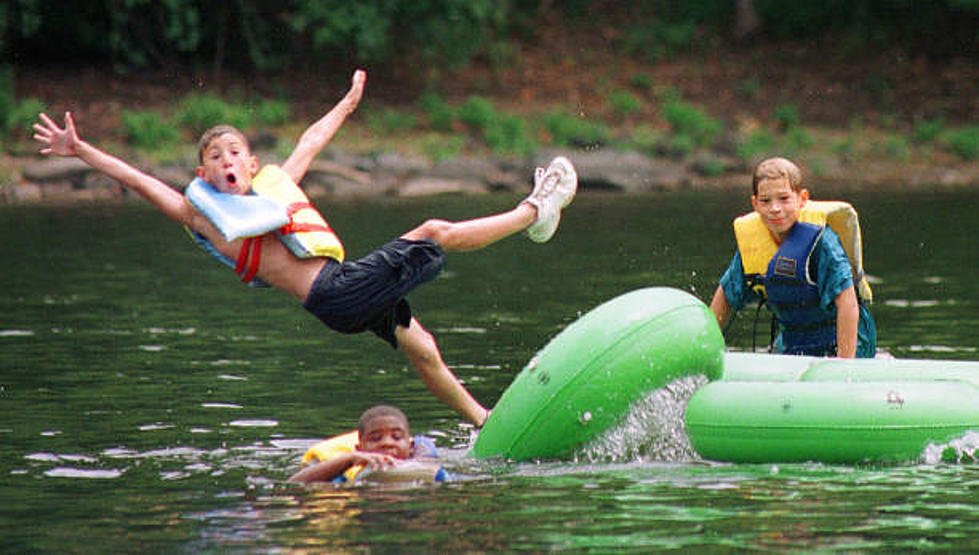 5 of Texas' Best Destinations To Take Your Family During Spring Break
Getty Images
It's almost spring break time, which means the kids are excited about getting out of school and parents are a nervous wreck for the same reason.
As a parent, I always find myself scrambling for ideas for what to do with my family over spring break because I refuse to let my kids be playing video games or staring at electronics the whole time. I think a family should take full advantage of spring break and spend time with one another reconnecting and discovering new things about each other.
To that end, I have five best destinations for you and your family to enjoy during spring break 2022. These are just a few favorites based on my family's experiences, and I hope they come in handy as you plan a memorable (and video game-free) spring break with your loved ones.
Six Flags Fiesta Texas
This place is simple and straight to the point Six Flags is probably the most no brainer vacation spot when it comes to you and your children, and this is my family's favorite. You can eat fun food, enjoy thrilling rides, and at the end of the night, there's an amazing firework show that you and your family can truly enjoy. If the weather feels too hot, Six Flags Fiesta Texas also has a waterpark.
Schlitterbahn
If you're just looking to go the waterpark route, you can't go wrong with this Texas classic.
The park in New Braunfels is my favorite waterpark to go to in Texas. My family and I go to Schlitterbahn every year in the summer right before my son goes back to school. The turkey legs are bigger than your head, and the cool beers while going down the lazy river are always a plus in my eyes. Schlitterbahn also has nice hotel rooms if you're wanting to rent one out and make a mini vacation of it.
Port Aransas
If your family loves fishing as much as mine, and you don't want to go the theme park or waterpark route, Port Aransas is a great Texas destination. It's one of the most peaceful and beautiful places to visit, and I find that everyone there is so friendly to visitors.
Casting a line or just spending some time on the beach is so calming in this little slice of paradise right here in Texas.
South by Southwest
Maybe your family is all about good vibes and a good time. If that's the case, SXSW in Austin is where you ought to be.
A lot of people have mixed emotions when it comes to bringing their children to concerts and music festivals, but keep in mind that SXSW is like Texas Coachella. Almost every artist you and your kids love will be there enjoy the great food and great music in Austin, and there are exhibits of new movies and video games too. (So if the kids do play, at least they're getting come culture too.)
Tubing on the Comal River
Last but not least, my family is all about water wherever we vacation, be it the ocean, a river, or the nearest lake. Like a lot of Texas families, we love to go tubing.
If you want to sit back, relax, and just the the river take you, head to New Braunfels and get to tubing! It's so relaxing and it gives you time to talk with each other while you enjoying being outdoors and practically weightless.
Enjoy Your Spring Break, Texas!
These are just a few suggestions on what you can do with your family. Keep in mind that a lot of the ones that I have suggested are easy on your wallet I want you to truly enjoy your family, and enjoying them on a budget makes it even better!
10 Cheapest Texas Getaways
June 18 was National Wanna Get Away Day, and it got us to thinking of where Texans can get away from it all this summer and have a great time without breaking the bank.
PICS: Check Out The Cheapest Houses In Killeen Texas
10 of TLC's Greatest Hits
This is a collection of TLC's Top 10 Hits Over The Years- With T- Boz and Chilli coming to Central Texas on September 30th at the Bell County Expo. I have compiled the top 10 TLC hits (and videos) of all time in order!
Top 15 Under the Radar Cities in Texas
Texas is booming, and as more people move here, they'll be looking at areas like Austin or Houston to settle down. There are plenty of others places they ought to consider, though.
Using data from the U.S. Census Bureau, along with data about home sales and public school ratings,
Orchard
recently ranked and graded the Top 15 Under the Radar Cities in Texas.
These are unexpectedly good places to make a life for yourself and your family in the Lone Star State. Did your hometown make the list?