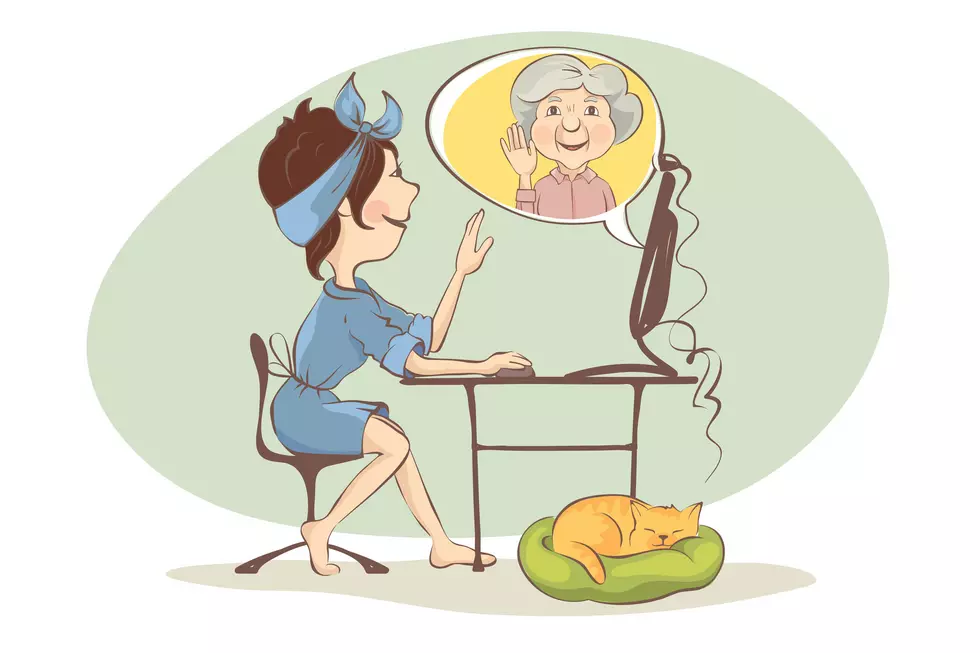 Texas Made Website Connects Senior Citizens With Young People
Getty Images/iStockphoto
Observing the shelter-in-place orders are difficult for a lot of people. Some have family to shelter with and some don't. The elderly are facing longer stays indoors, and in some cases, less communication with the outside world. Enter Big & Mini, a website that connects seniors with young people.
From Dwight Silverman, Staff writer with MSN.com, Big & Mini was created by three Texas college students: Allen Zhou from UT Austin, Aditi Merchant from the University of Texas at Austin, and his brother, Anthony who's a student at the Texas Academy of Math and Science in Denton.
It took about a week to build, and is now up and running. The site connects senior citizens with younger folks in a videochat format.
Zhou was inspired to find a way to connect seniors living in retirement facilities to connect with younger folks, telling Silverman, "There are serious mental health issues dealing with social isolation and seniors, this was always a problem, but now it was becoming major news. It's sad that it took COVID-19 to make people see this was a big issue."
Zhou said the benefits flow both ways, and both the senior and the youth gain something. Both can learn so much from each other.
It's easy to sign up on the site,. You give some information and answer a couple of questions, then they make the match. Once everything is verified, you're sent a couple of emails and a link to chat.
It's pretty easy and a great way to make somebody's day, even yours!
It's important that we not forget our seniors, many of whom are isolated right now for their safety. We owe them so much, and a little companionship, even if it's virtual, can do a lot of good for their spirits.
Enter your number to get our free mobile app
READ MORE: 10 free apps to help you get fit in our new normal