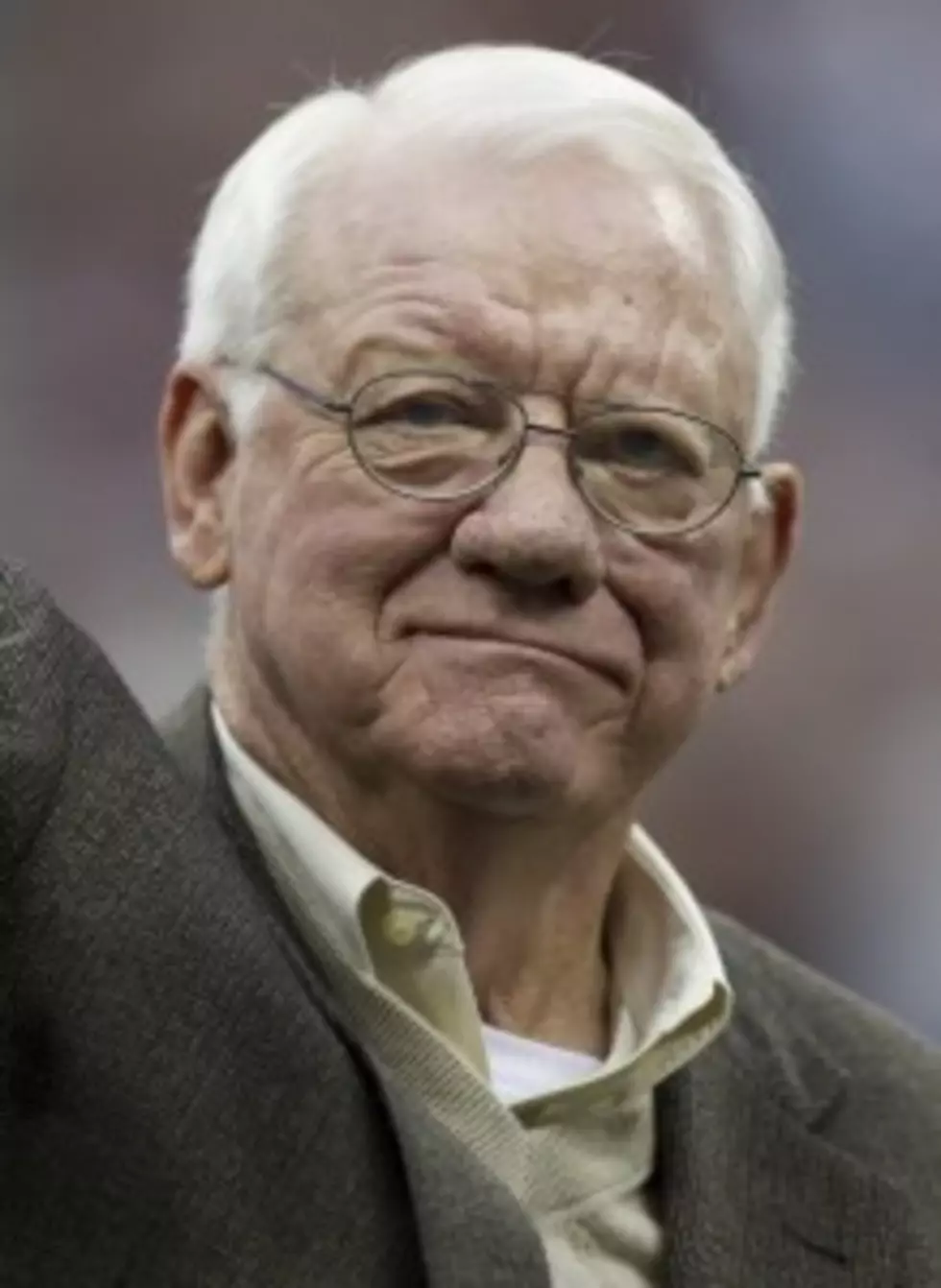 Texas A&M Legend and Heisman Trophy Winner John David Crow Has Passed Away
George Bridges/MCT via Getty Images
For many decades he was the lone Aggie with a Heisman Trophy.  John David Crow, who won the coveted award in 1957, has passed away at the age of 79.
Crow led the Aggies to their first-ever victory over the Longhorns at Darrell K. Royal Stadium in 1956, and followed that up the following season with his award-winning campaign.  He played injured most of the season, yet he played both ways on offense & defense, rushing for more than 500 yards, passing for five TDs and picking off five passes on defense.
After being drafted #2 in the 1958 NFL draft by the Chicago Cardinals John David Crow went on to play in four pro bowls and scoring 73 total TDs in his career.  Unlike the 2nd Aggie to win the Heisman Trophy, Johnny Football, Crow was as legendary off the field as Manziel, only Crow did it in the completely opposite manner.
His grace & likeability have won over many outside the 12th Man inner circle, and now he's gone at the age of 79.