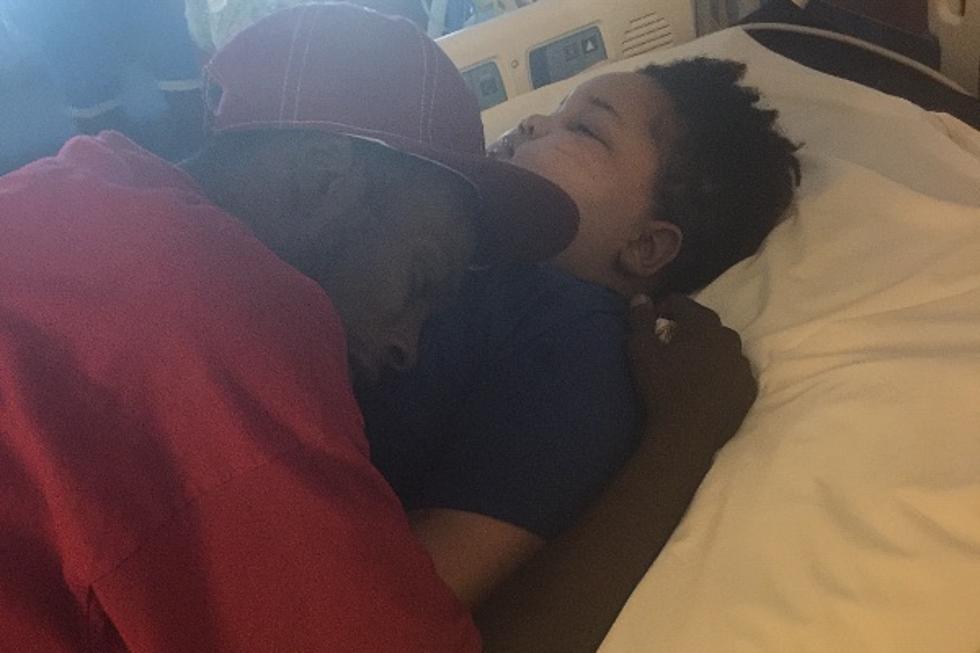 Taliq Davis Killeen Child With Rare Brain Cancer Passes Away
Courtesy of GoFundMe
Taliq's story gained world wide notoriety including meeting his hero Steph Curry last year after the community spread the word through social media about his condition and people from around the world sent him cards and gifts to lift his spirits for his birthday.
Since that time Taliq's condition worsened as the tumor in his brain began to grow again. According to KWTX, In February 2015, doctors diagnosed Taliq with diffuse intrinsic pontine glioma or DIPG, a rare form of cancer that affects the lower rear portion of the brain and causes the body's nervous system to lose function.
The Davis Family has launched a GoFundMe page to help pay for the costs of Taliq's funeral and there will be a fundraiser for his family on October 1st in Belton. The Townsquare Media Family sends its deepest condolences and sympathy to The Davis Family.