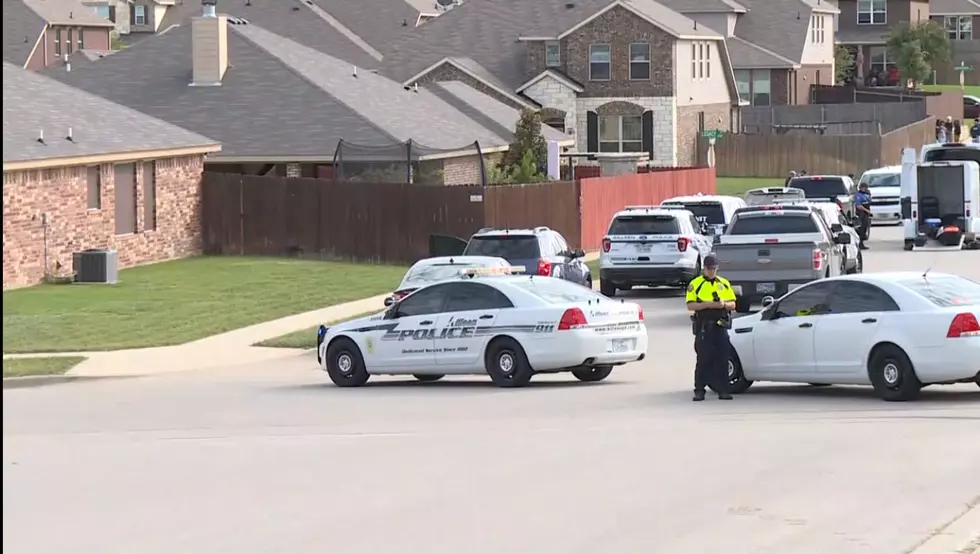 Shots Fired in Killeen Neighborhood Prompt School Lockdowns
KWTX
UPDATE 5:10 PM: News 10 reports that the KISD schools that had been placed on lockdown were given the all-clear to start sending students home. Police were still working the scene of the standoff, and were asking residents to give officers and detectives about half an hour before beginning to return to their homes.
---
UPDATE 5:01 PM: Chief Charles Kimble tells News 10 the gunman is in custody, and police are security the home and weapons. Kimble said a shot was fired shortly before he was apprehended. It appeared that the gunman took a shot at police equipment set up near the home.
Kimble said no one was seriously injured. More information was expected to be released later Monday evening.
---
Police locked down two Killeen ISD schools and closed several streets Monday afternoon as a precaution after reports of gunfire at a home on Legacy Lane.
Our partners at News 10 report that police received a report about gunfire around 2:45 PM while responding to a domestic dispute. Nearby Haynes Elementary School and Smith Middle School were placed on lockdown for the safety of students and staff, and Traditions Lane at Founders Trail, Inspiration Drive at Founders Trail, Traditions Lane at Gary Purser Boulevard, and Inspiration Drive at Gary Purser were closed to traffic.
News 10 reporter Eric Franklin was at the scene late Monday afternoon, and reported via Facebook live that a man had barricaded himself inside a home. Several police vehicles could be seen blocking traffic, and a tactical unit was at the scene. It was unclear if anyone had been injured by the reported gunshot.
A Killeen PD spokesperson told Franklin that a woman who was inside the home with the gunman was released following negotiations with police.
Residents of nearby homes were being asked to evacuate or shelter in place.
---
---
---