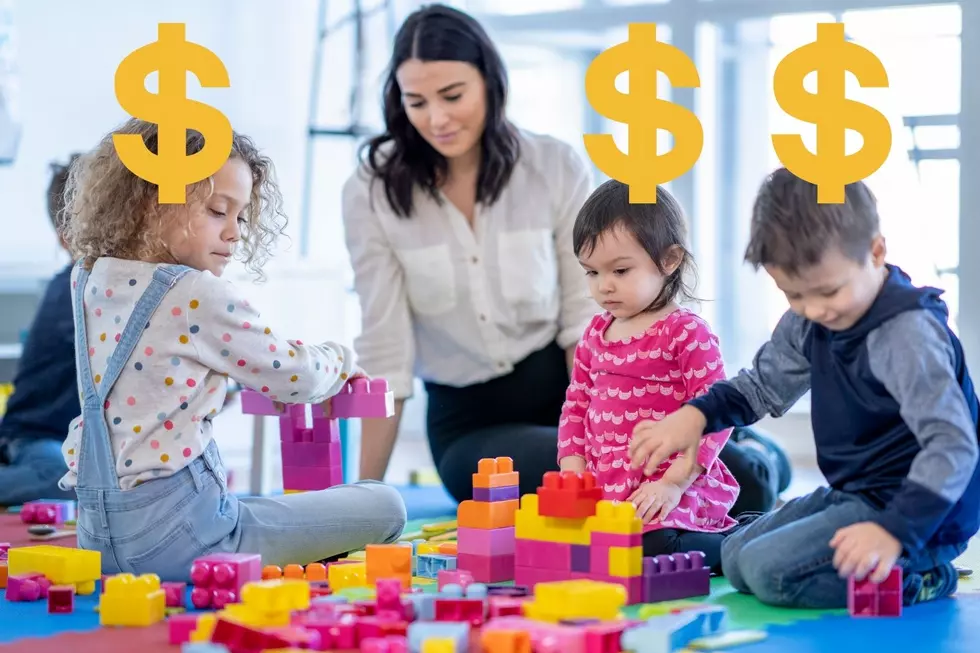 Report: Killeen and Temple, Texas Among Lowest for Child Care Costs in U.S.
Canva
Raising kids is not cheap, but according to a new report, working families in Killeen and Temple, Texas are not paying nearly as much for daycare as most families in the U.S.
In fact, it looks like Central Texas has some of the most affordable childcare cost in the nation.
Cost of Living
According to a report from 24/7 Wall St, the median household income in Killeen/Temple is just above $66,000 a year. In today's world that really isn't a lot, especially with current gas costs over $4 a gallon and inflation hitting us in every other department, including our grocery bill. At least child care costs are still manageable, or so they say.
To Work or Stay Home? That is The Question
Those raising a family know all to well just how difficult it is to afford daycare. In some cases the real decision is whether to work or just stay home and take care of the kids and avoid the sky high costs. That's not always an option for every family, so most households have to rely on daycare and finding a way to pay for it.
If you're working a job with odd hours, your choices for daycare are limited, so many turn to babysitters for the help. NBC News reports that babysitters are banking big on hourly rates, anywhere from $15 to $20 an hour and in some of the bigger cities, upwards of $30 an hour.
Those costs are just too extreme for most working households, so many families have just decided to keep one person home to absorb the cost.
Daycare in Central Texas
Here in Temple and Killeen, they say the story is different. Killeen/Temple placed 38th on a list of the most affordable cities for daycare costs in the U.S., meaning the cost for child care is much lower than the national average.
EPI's Family Budget Calculator says it should be $11,158 a year, less than $1,000 a month for a 4 year old and a school age child to get childcare in 2022. The national average is $16,659.
Does This Sound Right?
Question for all the working families - does this sound right to you? Do you feel like childcare costs are affordable in Killeen/Temple? The results of the study say one thing, but is it accurate?
No Fares Needed: Go Back to School With This Bus Airbnb in Austin, Texas
When all of us were younger, we dreaded getting on the school bus, so why is this unique
Airbnb
in Austin, Texas so charming? The wheels on this bus don't go 'round and 'round, but board it and you'll be on the fastest route to rest and relaxation.
Blue Bell Ice Cream On The List of Top 15 Brands Nationwide
Blue Bell
is the official ice cream of Texas, and my personal favorite.
According to a new list
of the 15 best brands of ice cream nationwide, Blue Bell was ranked in the middle.
In addition to ingredients, texture, and variety,
Tasting Table
used
Influenster
and other site reviews as part of its ranking process.
Scroll on to find out how Blue Bell compared to the number one ice cream, and how all 15 on the list were judged.